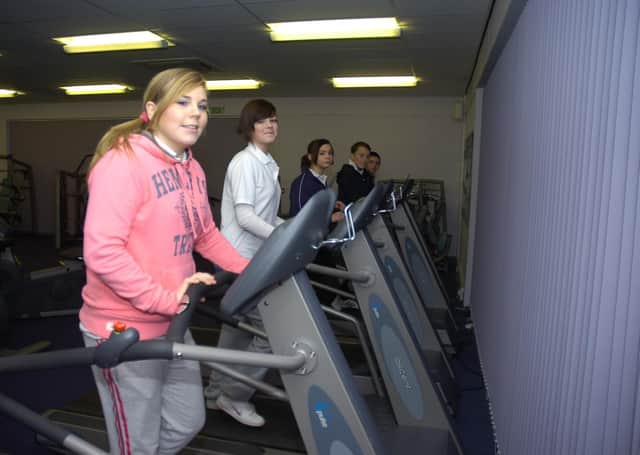 Pictured (from left) China Brooks, 13, Chloe Houlden, 13, Kirsty Lyall, 13, Reece Fletcher, 12, and Sid Mohns, 13.
Year Eight pupils from the school took part in a cross curriculum theme day at the start of the new year with in-house competitions and an emphasis on teamwork.
The PE department worked with the pupils to carry out a number of activities, including boxercise and trampolining.
A group also went to Witham Way Country Park to have a go at orienteering.
Pictured (from left) head of PE Barry Delve with Emily Harriss, 13, and Emily Butler, 12.
"There was a lot of healthy competition, with the emphasis on teamwork," said teacher Jen Dunning. "Although the children were on different teams they were all still encouraging and supporting each other on."
She added: "The children were great. It was a wonderful day, even if we did get a bit wet when we went orienteering."
Pictured (from left) James Stubbs, 13, Cory Niblett, 12, and Matthew Bray, 12, taking part in 'Crazy Catch', watched by school sports co-ordinator Matt Haslam.
Pictured (from left) Phoebe Mullard, 12, Jevan Gilbert, 12, Owen Mason, 12, Scott Sharman, 12, Jorge Rocha, 12, taking part in boxercise activity.
Jodie Winsor, 13, on a trampoline.