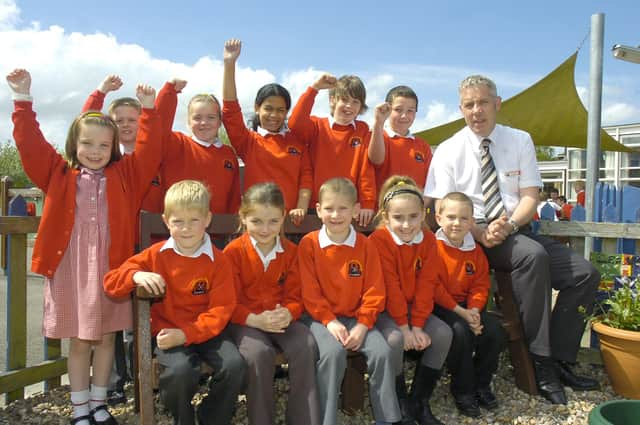 Pupils from St Andrew's CofE Primary school, Leasingham, with headteacher David Hodgson in 2012.
The first picture shows celebrations at St Andrew's CofE Primary School, in Leasingham, following a positive Ofsted report.
The school had been visited the previous month by the education watchdog and assessed as 'good' in all areas.
The next picture shows members of Sleaford Gymnastics Club following success in the national championships.
Sleaford Gymnastics Club 10 years ago.
A total of 38 medals were brought home from the event.