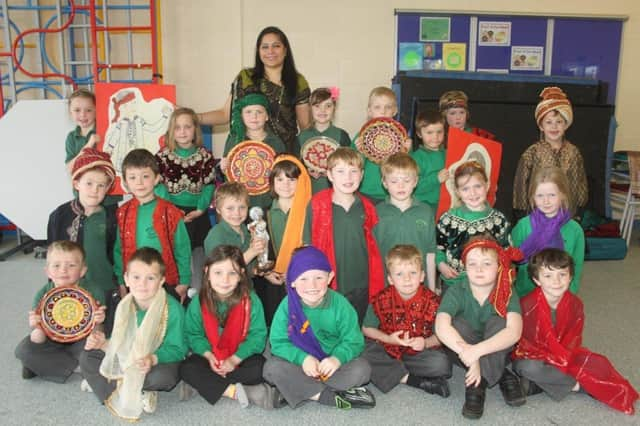 Great Steeping pupils are pictured, 10 years ago, receiving a lesson in Indian culture from Sunita Patel, of The Indian Experience. Children from reception and years one and two enjoyed a range of activities, including dressing in traditional Indian clothing, making Rangoli artwork, and taking part in Indian dancing.
​These two photographs appeared in the Skegness Standard 10 years ago this week and take us to Great Steeping Primary School for a day of India-themed activities and Alford Market Place for a show of patriotic spirit.​​​​​​​​​​​​​​​​​​​​​​​​​​​​​​​​​​​​​​​​​​​​​​​​​​​​​​​​​​​​​​​​​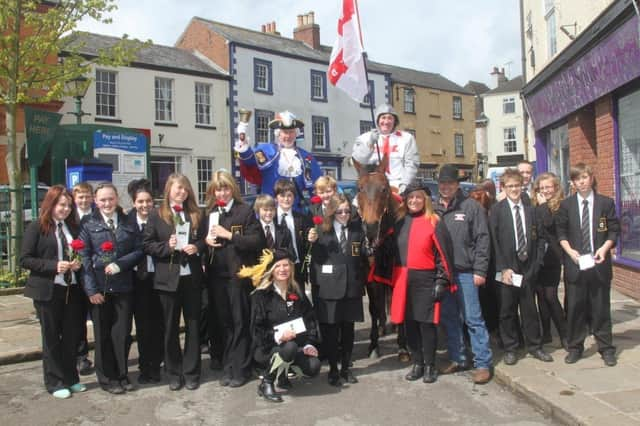 Here we see St George's Day celebrations in Alford Market Place 10 years ago. Helping to mark the occasion was Mablethorpe's town crier who issued a proclamation during his visit to the town, which was made as part of a tour of the area for St George's Day.