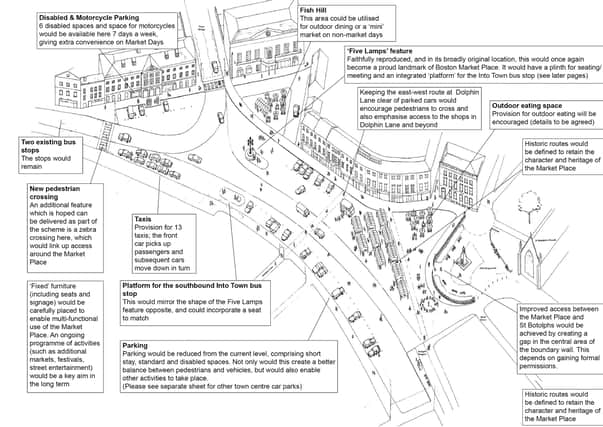 The design aimed to make the town more attractive to visitors and shoppers.
Proposals included: new pedestrianised areas, the return of the landmark Five Lamps feature, re-surfacing work and the number of car parking spaces being cut from 110 to 40. These were based on feedback from public consultation and a Conservation Area appraisal.
Economic development manager at Boston Borough Council Ian Martin said: "There are a few controversial aspects but apart from that it answers all the responses that came up in the consultation. All we have done is respond to the will of the people."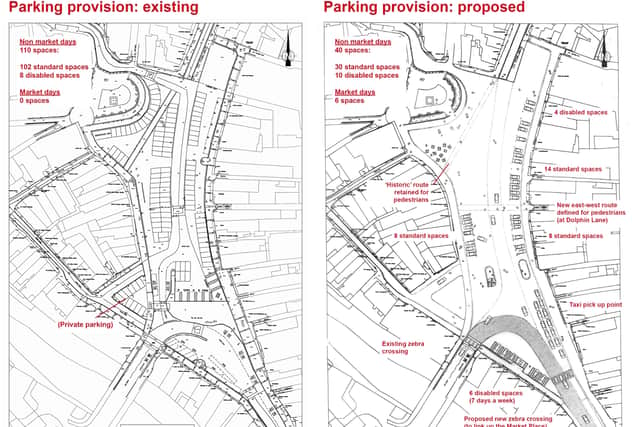 These controversial aspects, Mr Martin anticipated, would be the loss of parking spaces and the decision to spend £450,000 of borough council money.
In terms of car parking, he argued the proposed reduction represented less than 1.5 per cent of the town's capacity.
Coun Richard Dungworth, portfolio holder for regeneration, defended the spend.
"It is important we continue to invest for the future of Boston, to attract business and visitors. This initiative has the added bonus of unlocking substantial sums of money which otherwise Boston would not have access to," he said.
Lincolnshire County Council and Europe had contributed to the £2 million investment pot, which includes £250,000 from the wound-up Boston Area Regeneration Company.
On top of this a further £500,000 was expected from English Heritage.
Work was planned to begin at the start of June and expected to take between four and six months to complete.