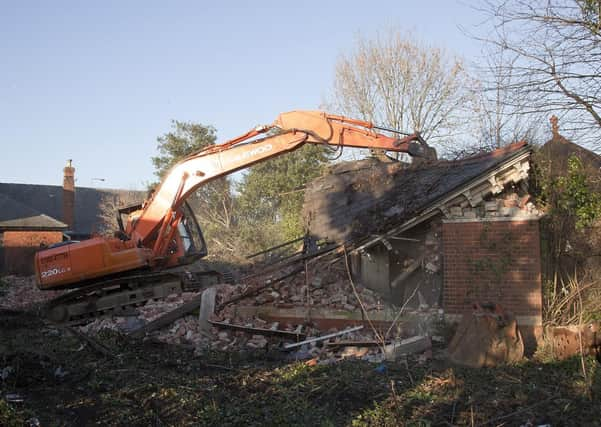 Network Rail had began work on the second stage of its £21 million investment to renew the old track between Boston and Skegness and improve Skegness Railway Station.
Tourism figures had welcomed the news, which followed years of discontent with the town's train service.
Chairman of Skegness, East Coast and Wolds Hospitality Association Nigel Tett said: "Previously holiday makers visiting by train have been treated like cattle, hopefully this will make for a more prompt and efficient service and will allow them to put more carriages on the line.
"First encounters count and when people come to Skegness the railway station is like the town's shop window, which at the moment is not a very attractive one."
As part of the project, run-down old buildings in the station were being demolished to allow for landscaping and future development.