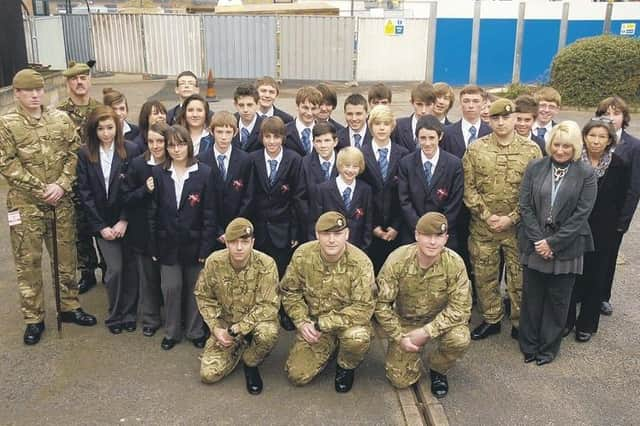 Pictured first are children at St George's Academy, Ruskington, with members of the Grenadier Guards.
Year 10 and 11 pupils welcomed the soldiers as part of their GCSE public services studies.
The day included problem-solving activities and a talk about the role of the Grenadier Guards.
Pictured next are two groups of new starters in 2011.
The first photograph shows youngsters at Coleby Primary School, with student teacher Becky Harris, while the second one shows the reception class of Martin Mrs Mary King's Primary School, with class teacher Sue Kent, left, and student teacher Abbie Swirles.