TEN YEARS AGO: Skegness Academy hands over £1,600-plus for charity and holds sixth form open day
Here are two pictures from Skegness Academy from 10 years ago.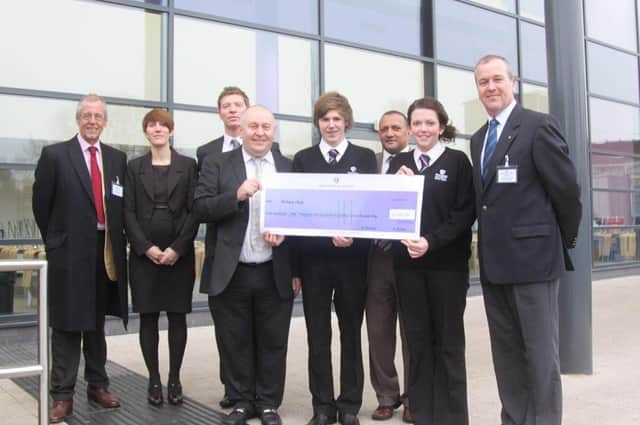 The sum was raised by students and staff taking part in the club's annual Santa fun run of 2011 and was due to be donated to the Lincs & Notts Air Ambulance.
Pictured are Duncan Moffatt, Rotarian, Elizabeth Silvester, deputy headteacher, John Swain, head of mathematics, Sam Haywood, sixth former, Samuel Dyers, Head of Year 10 and Rotarian, Rebecca Hippey, sixth former, Paul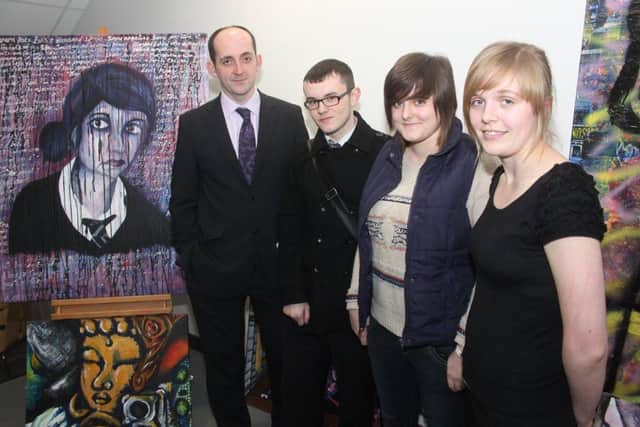 Greenham, Rotarian, and Kelvin Hornsby, principal of Skegness Academy. Photo by John Crossland.
The second photograph shows a sixth form open evening held for parents and would-be students.
Pictured with some of the Academy students' art exhibits are Luke Morris, George Price, Hope Grant and Vikki Thompson.