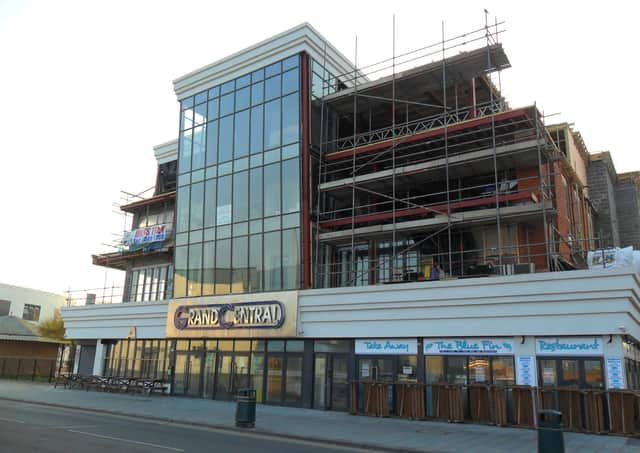 Preparing for the opening of Grade Central 10 years ago.
The leisure and retail complex, in Grand Parade, was set to launch over the Easter weekend, which in 2011 fell later in April than in 2021.
The multimillion pound development would offer the town and its holiday makers three storeys of entertainment venues and shops.
In the run-up to the opening, a jobs fair was held across two days to find people for 150 positions.
The site was seeking candidates ranging from bar and kitchen staff, through to speciality entertainment acts and promotional crew.
Other positions being recruited for included: hosts and hostesses, DJs, dancers, cleaners, stage technicians, and shop staff.
The Easter weekend launch was merely phase one of the opening, however.
Further employment opportunities would arise throughout the summer season as additional venues, shops and hotels came on board.
It was being built on the former Whisky A Go Go and Square Peg sites which were ravaged by fire in December 2008.