TEN YEARS AGO: Winners and runners-up in Pride in Boston Awards 2011
Ten years ago, tribute was once again being paid to Boston's community heroes.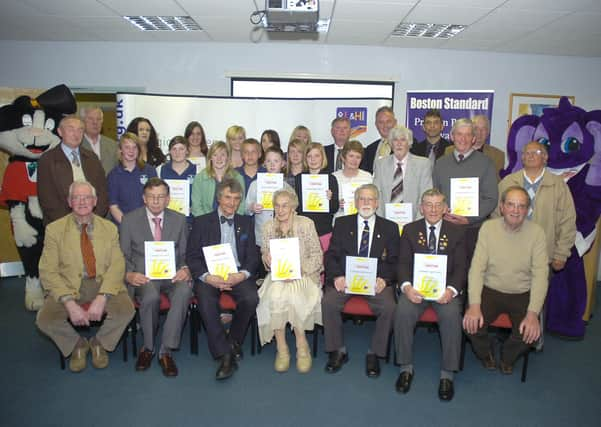 The annual Pride in Boston Awards had returned for its third year, ready to throw the spotlight on another worthy raft of nominees as chosen by readers of The Standard.
Pictured above are the winners and runners-up (as well as Standard mascot Boskat, left, and the mascot of sponsors L&H Homes, Finn).
They are: from left, back - George Davies, Sarah Jahangir, Evie Kerman-Fiore, Shannon Holland-Houghton, Lucy Kerrigan, Sue Daley, Graham Johnson, Paul Johnson, Dr George Skafidas, and Peter Booth; middle - Colin Brothertoft, Alicia Inglis, Melanie Bristow, Amy Bristow, Lucas Inglis, Charlie Bonner, Leah Bristow, Nesta Baxter, Margaret Syrett, Wally Goldspink, Alan Lee and Louis Morrisey; front- John Stanley, Colin Clark, Dr Cyril Nyman, Margaret Jessop, Les Budding, Frank Thompson and Roger Tetther.