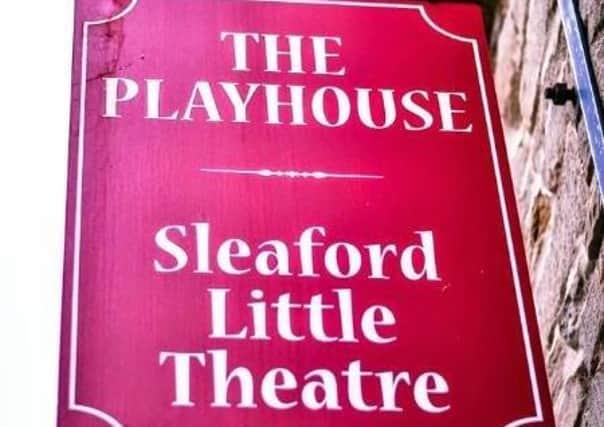 This is The Playhouse, in Westgate, a Georgian theatre (now Grade II listed) and one of only six remaining in the country.
Joseph Smedley (1784-1863), an actor/manager born in Yorkshire, purchased the land for £700 to build it.
It would have originally had a pit for the standing audience, boxes on three sides for the wealthier members of the audience, plus a gallery of six rows; it could hold more than 300 people.
Performances had once been popular in churches, acting out Bible stories to an illiterate congregation; this developed into travelling players who toured the country with a variety of stories.
Joseph and his wife, Melissa Bullen, had formed their own company in 1804, touring the East Midlands. Two of their 10 children were christened in Sleaford (1816 and 1818) and they settled here in 1825.
When theatre attendances began to decline, Joseph sold The Playhouse to John Hyde, a watchmaker, in 1841. John died in 1853 and it was bought by Jane Hill and the miller at Moneys Yard, but despite re-opening in 1855 under a new manager, audiences were scarce.
In August 1856, it was sold to Thomas Parry for £380. It became Sleaford's first infant school when it was acquired by the Church of England, with the conversion undertaken by Kirk and Parry.
During the 20th century, the building had many uses: it became a library, was used as shelters during two world wars, and later as a DSS Benefits Office.
Sleaford Little Theatre bought it in 1994, when it was lovingly restored and re-opened as a theatre in October 2000.
The theatre has undergone three subsequent refurbishments, first in 2013 to fill in the lower windows and install tiered seating, again in 2010 and, most recently, in 2019, to re-design the foyer and bar area.
n This Nostalgia feature was supplied to The Standard by Sleaford Museum.