Boston couple's TikTok parody video with their old Proton car goes viral with millions of views
A Boston couple are finding fame abroad after a funny video they created for social media went viral – reaching millions worldwide.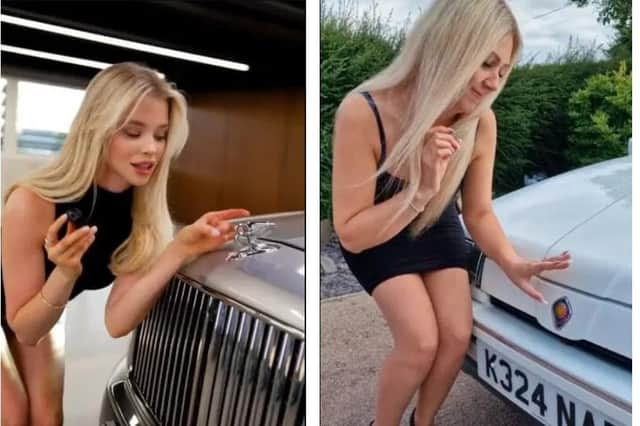 Jon and Amy Coupland, of Fishtoft, made a video parodying a popular TikTok 'Bentley ASMR' video, in which a model and influencer touches and feels the luxurious features of the high-class car while seductively whispering 'Bentley'.
But in the Coupland's version, Amy is filmed by Jon testing the lesser-known 'luxuries' of an old Proton Saga and repeating the word 'Proton' as she runs her fingers over its various old parts. The video is then edited to match the original, shot-for-shot.
Shared to TikTok, Facebook and Youtube just days ago, the couple's creation has already racked up more than three million views, and thousands of shares.
The video was the brainchild of Jon, 32, who told Lincolnshire World: "I have been affectionately known as the 'Proton guy' for quite a while, having quite a large collection and a big love for these under-appreciated little cars.
"I saw that others were making ASMR parody videos on TikTok with cars like Ford Transits, but no-one had done it with Proton!
"I asked Amy to help me film it, as initially I was going to star in the video. As we rewatched it, I managed to convince her to parody it – right down to the black dress and the blingy shoes."
But the couple weren't expecting their funny video to do so well – or to attract online headlines in Malaysia.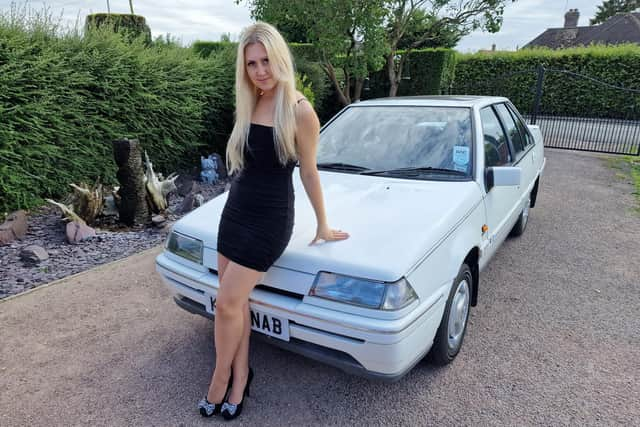 "It spiralled out of control quite rapidly," laughed Jon. "Malaysian viewers are super proud of their national car and so their support helped it to take off.
"Across all the platforms I posted it to, its had just over three million views – and climbing.
"All the feedback has been good. People saying they found it funny and that Amy was such a good sport for joining in."
Commenting on her new-found fame, Amy, 27, said: "I didn't really realise the video would blow up to be quite so big. I know some of Jon's videos get quite high views, especially the Proton ones, but this one really did take off. He owes me a holiday now."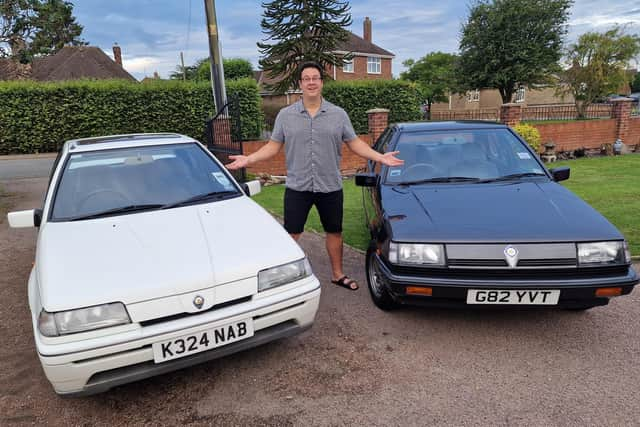 Jon's love of old Proton cars – famous for being low-budget and cheaply made - began back in 2019 when he bought his first one in need or repairs.
"It sort of spiralled from there, to a point where at one point I owned 11," he admits. "I've now got that number back down to six but I'm always on the look out for one to save!"
Speaking of his affection for the old motors, he added: "They were always budget cars, they were used, abused and thrown away. They weren't cherished and many of them were used in banger races or scrapped.
"Amy hates my Proton collection, she thinks they are ugly, naff and take up lots of room in our lives. But I'm on a mission to save some before they all disappear."
And with millions of views, Jon and Amy's humourous video may just inspire others around the globe to swap their Bentley for a Proton. But it's unlikely.