Selling your vehicle in Lincolnshire is fast, easy and free – get the best value for your car on Motorway
Learn what affects the value of your car, so you can sell it for the best price possible to a nationwide network of verified dealers.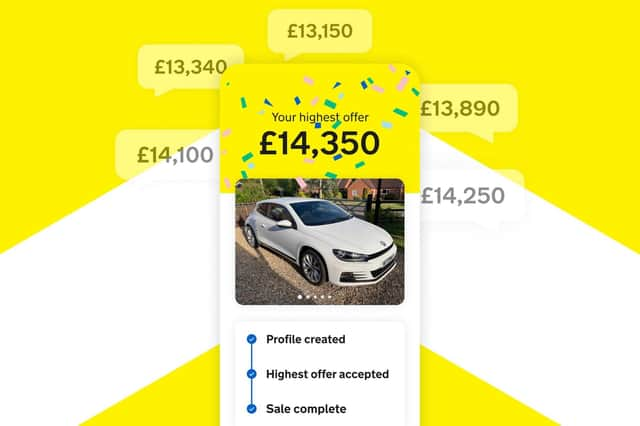 Research carried out by Motorway shows that nearly a quarter of UK residents have accepted a bad deal for their car out of convenience. Despite our reluctance to haggle for what our cars are worth, our vehicles can be the highest-value financial asset we own, second only to homes.
With the cost of living crisis now coming on for two years, it's crucial to get the best value possible for your vehicle. Learn what factors affect depreciation, and how to preserve your car's valuation.
What brings my car's value down?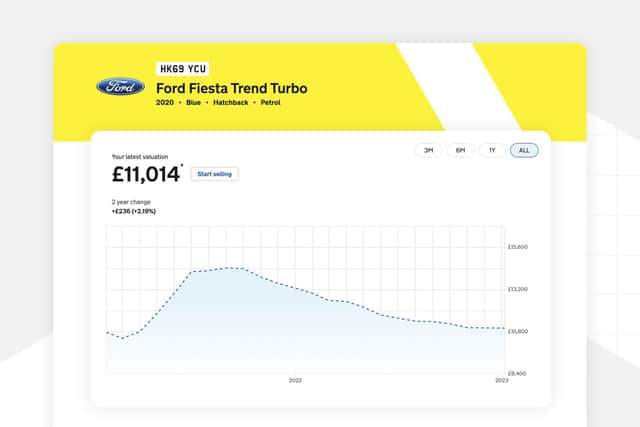 Your car's value needn't be a mystery to you, or based on guesswork. You can get a free, instant valuation on Motorway's website at any time by entering your reg and mileage. Valuations are based on live, marketplace data, for the highest accuracy possible.
There's no universal rate or level of depreciation that you can expect your car to follow. Depreciation will vary from model to model, and the price you can fetch will vary around the country, if you're limiting your buyers to your local area. Tracking your value is the best way to stay on top of big changes following market trends.
It's hard to tell what's going to influence used car pricing, but here are the main areas to pay attention to:
Age: Your car's age has a direct relation to its value. Most cars will drop their value the quickest in the first 3-5 years from registration. Track your ongoing value to see at what point your car's value stabilises and holds better. In years where the value drops slower, you're getting the best value.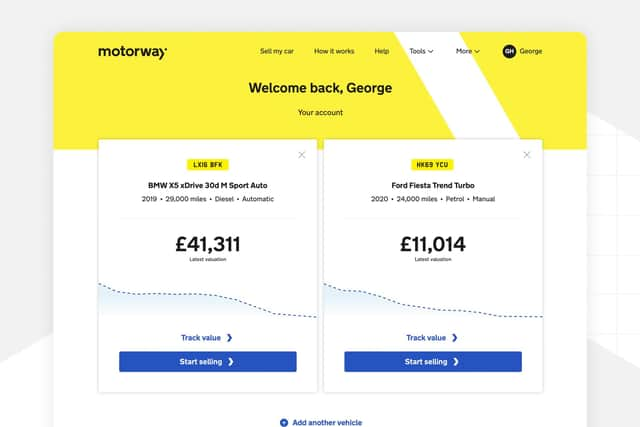 Mileage: Mileage is a proxy for both age and condition. If your mileage tends to be lower than average (these days approx 8,000 per year) then your car's value will hold up well against similar models being sold at the same time.
Condition: Even if you have a young and low-mileage car, it's hard to hide faults and poor maintenance from a professional, once you're selling. To keep your value as high as possible, keep hold of proof of quality servicing and nip even small issues (like scuffs) in the bud, before they can become more damaging, e.g. by rusting.
Fuel type: Emissions regulations such as Greater London's ULEZ and Birmingham and Sheffield's CAZs charge drivers with non-compliant cars, and tax bands are changing from 2025 based on emissions. With fuel type and emission policies regularly changing, it's wise to check whether your running costs are likely to change over the coming years, as this will impact your value.
Supply of new cars: In recent years, supply chain shortages and slow new car production drove high demand for used cars, increasing their value. With more new cars now hitting the market and catching up to pre-covid rates of production and new registrations, average used car prices have dropped.
2035 and Net Zero: In their recent Net Zero announcement, the UK government delayed the ban on the sale of new fossil fuel engine cars to 2035. This created some uncertainty in the market, as motorists consider their options and weigh up the running costs of various different fuel types and car models.
Timing: If you have a nearly-new car and are thinking of selling it, be aware of the plate change dates every March and September. For example, selling a 22 plate car once the 73 plates had come in could have reduced the value somewhat. Equally, your timing can affect other factors that matter to your buyer such as: the validity period of your MOT and warrantee, and tax liabilities.
Choose the best time to sell with Car Value Tracker
Motorway's Car Value Tracker shows the historic valuation of your vehicle on a graph over 24 months, and updates you on changes to your value each month. You can see exactly when your value is going up, holding steady, or dropping.
In other words, you can pinpoint the perfect time to sell to get the best price for up to six vehicles, and all for free.
If your car or van has outstanding finance, Car Value Tracker will help you find the perfect time to sell. You're looking to be in positive equity, or in other words, have a valuation higher than your outstanding finance. You can check this by requesting a settlement figure from your finance house and comparing the level with what you see on Car Value Tracker.
If you choose to sell your vehicle on Motorway, a dealer will clear your finance directly with your lender, and pay the surplus instantly into your bank account.
When you sell your car on Motorway, over 5,000 verified dealers nationwide compete to give you their best price. And, thanks to their speedy car profiling process, you can have a sale agreed in as little as 24 hours.
To get started, just enter your reg and mileage on Motorway's website or in the app and you'll get an instant valuation for free. Because this will be based on live sales data for cars just like yours, your estimate will be as accurate as possible (based on your vehicle being in good condition.)
If you like the price, you can profile your car in Motorway's app, and then enter your car into the online daily sale. The winning offer gets sent to you at the end of the sale, and all you need to do to approve it is click the link in your email. Then it's just a matter of choosing a date and time for them to come and collect your car from home – for free. You'll get the money paid straight into your bank account, and if your car or van is financed, the dealer will clear the remaining balance with your lender before paying you the surplus.
If you're not quite ready to sell yet, you can start by tracking your ongoing value to find the perfect time to sell for a value you're happy with.