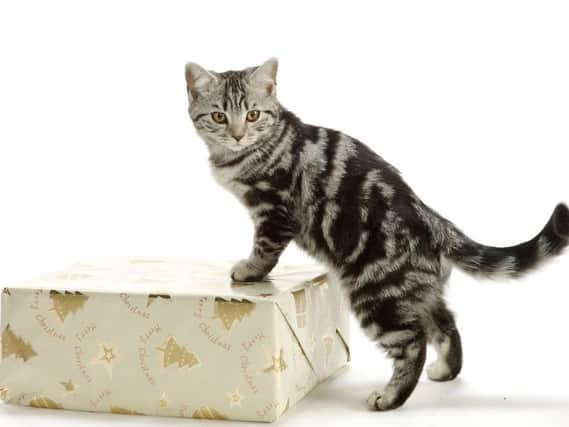 Christmas is an exciting time for everyone, but all the merriment can bring with it some dangers for our four-legged friends
As well as plenty of forbidden and poisonous foods in the house over the festive period, pet owners also need to be aware of other hazards that can be found at home at Christmas.
Lincolnshire vet nurse Alana Taylor at Vets Now said: "As a nation of pet lovers we all want to make sure our cherished companions join in with family Christmas celebrations, but at such a busy time of year for families, it's easy to overlook the many hazards which can put them at risk of injury or illness. We are encouraging pet owners not to let treats turn into treatment."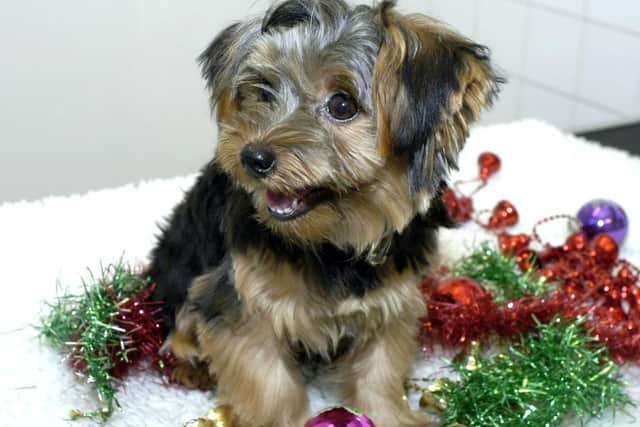 Nine in 10 poisonings actually happen whilst the pet is in their own home1, and many dog owners unknowingly feed their pets these harmful foods at Christmas.
To help you avoid a pet emergency this Christmas here, has pulled together a Christmas survival guide for your pets this festive season:
Dozens of human foods are dangerous for dogs, with the most common being chocolate, macadamia nuts, grapes and raisins – so beware of mince pies, Christmas cake and Panetonne.
Others that could see you spending your Christmas in the pet emergency room include xylitol (a common sugar substitute), alcohol, caffeine, onions, garlic, blue cheese and anything high in salt or fat – so be careful with things like Christmas stuffing and gravy and artificially sweetened treats.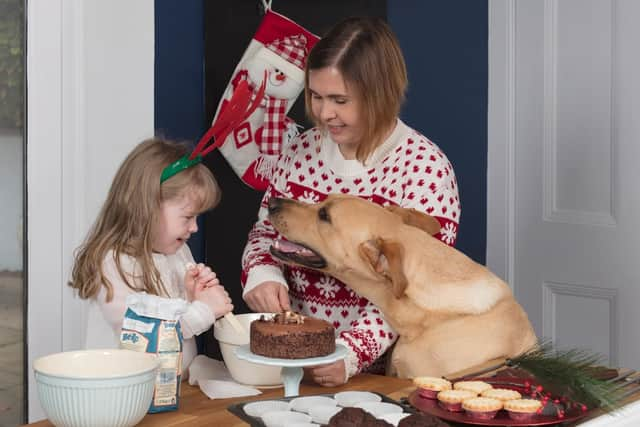 Don't ever feed these items to your pets, and make sure they're kept well out of reach where your pet could access these items unknowingly.
Other non-food Christmas hazards for pets lurking in our festive homes include:
Tinsel and lametta – dogs eat tinsel like we eat spaghetti, and cats find lametta fascinating and may eat it causing dangerous blockages in their intestines.
Salt dough ornaments – the mix of flour and salt with water can cause a potentially fatal salt toxicosis if ingested by your pet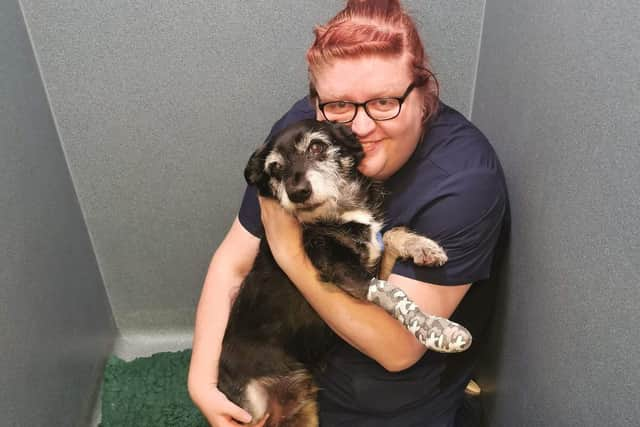 Poinsettia, mistletoe and ivy - these are all mildly toxic to both cats and dogs
Lilies - those from the Lilium or Hemerocallis species — are very dangerous for cats. Eating any quantity of any part of the plant, or even drinking water from a vase containing them can be potentially fatal
Wrapping paper – while toxicity is low, eating a large amount of paper could cause an obstruction in the stomach
Snow Globes – imported versions can contain antifreeze, as little as one tablespoon can be fatal for a cat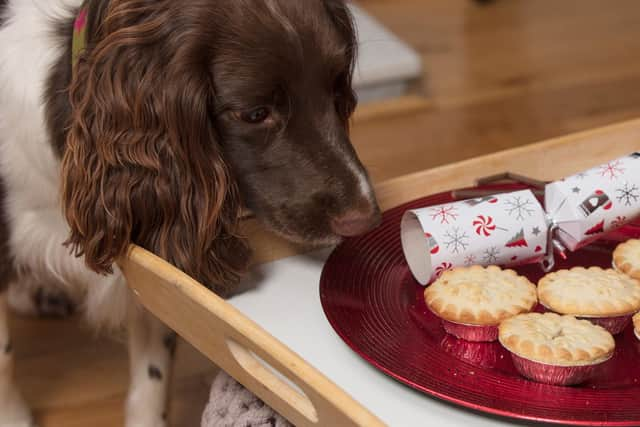 Candles - they can burn paws and the curious noses of our furry friends, and fall over when brushed against
Fairy lights – cats are curious and will try to chew on anything, including fairy lights that can burn them and wires which can electrocute them
Batteries – from gadgets or children's toys can cause serious internal burns if swallowed by pets.
Festive fireworks - Fireworks are commonly used in the run up to New Year and lots of pets suffer from a fear of fireworks.
A. If your pet has eaten anything potentially harmful, like chocolate, grapes or raisins, you should call your vet urgently for advice. Vets Now has developed a chocolate calculator on its website to help pet owners determine necessity to see a vet: www.vets-now.com/christmas
Q. Is it OK to wait till the next day to go to the vet?
A. No, if your dog has ingested something potentially harmful such as chocolate, grapes or raisins they should contact an emergency vet as soon as possible, even if it's lunchtime on Christmas Day or midnight on New Year's Eve.
Q. What will the treatment involve?
A. Your vet will check your dog over by performing a clinical examination and also ask you questions to see what you have observed at home. They may also need to perform blood tests, urine tests, x-rays or an ultrasound to work out what is going on.
Q. Treatment will depend on the diagnosis but may include intravenous fluids — a drip — to correct dehydration, antibiotics if an infection is suspected, anti-vomiting medication and stomach protectants. If your vet believes the sickness is being caused by a foreign body, it's likely surgery will be required.
Many local vet practices choose to close over the Christmas period so it's essential you're aware of your local out-of-hours emergency vet.
If the emergency is during working hours, call your vet to find out what arrangements they have in place for you and your pet.
If the emergency is out of hours, such as at night, on the weekends or bank holidays, contact your nearest Vets Now emergency clinic in Lincoln straight away.
Make sure everyone in the family has this number stored in their phone.
National pet charity PDSA has put together a Christmas survival guide to help you and your pets get through the festive season with as little stress as possible. Here's a list of their top safety tips:
If local Covid-19 restrictions allow, Christmas could see friends and relatives popping in and out of your house for a long-overdue catch-up. Some pets might need a bit of time out to relax every now and then, so create a safe space to give your pet somewhere safe and quiet to escape to. This could be a high-up shelf or cupboard space for cats who like to climb, or a den for a dog to curl up in.
Overeating can cause really serious health issues for pets. Some pets can have very sensitive stomachs, so the rich food can lead to sickness, diarrhoea or even pancreatitis. Try to stick to healthy treats and keep up the exercise to stop your pets piling on the pounds over Christmas.
It's tempting to give your dog an extra helping of dinner on Christmas Day, but exercising after a big meal is thought to contribute to a fatal condition called 'gastric torsion' or 'GDV' - a build-up of air in the stomach which makes it twist on itself. Large, deep-chested breeds like Great Danes, Boxers or Setters are most at risk. Signs your dog could be suffering from gastric torsion are trying to be sick but not bringing anything up, dribbling, a swollen stomach that feels hard, difficulty breathing and collapsing. If your dog shows these symptoms, take him to the vet straight away.
In all the excitement of Christmas morning, it's easy to forget that there are lots of hazards hidden in our new gifts. Pets can swallow batteries which cause serious internal burns and wrapping paper and ribbons can also be a choking hazard for cats and dogs. It's best to keep presents out of the reach and clear up any wrapping paper.