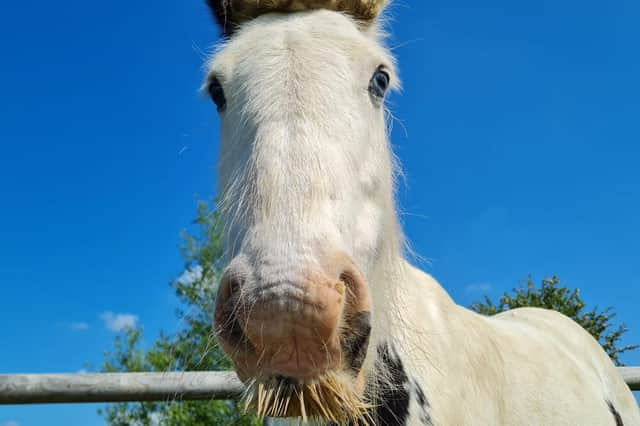 You could make such a difference by buying a gift card to help Bransby Horses.
Every purchase of a Gift Card with a Difference provides essential care for all Bransby's horses, ponies, donkeys and mules.
With three to choose from – food, warmth or wellbeing – there's one to suit every budget starting from only £10 and you'll receive a gift card to keep (if it's for you) or to give to your friends or family.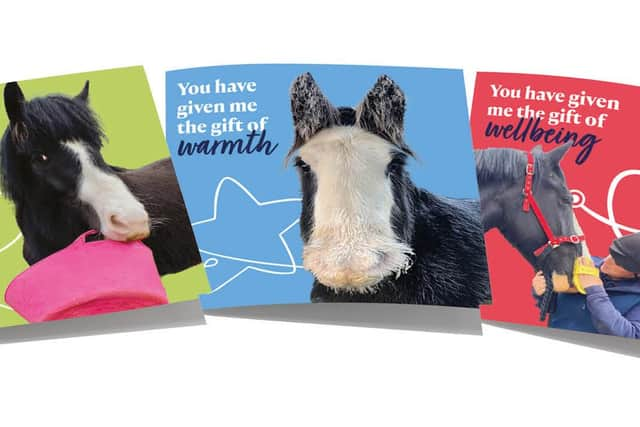 Founded in 1968 by Mr Peter Hunt, Bransby Horses is now one of the UK's largest equine welfare charities, currently responsible for more than 900 equines, many of whom come from situations of neglect and mistreatment.
And it is still thriving over five decades later thanks to amazing public support and the wonderful people who have remembered them in their will.
Charlie McClelland from Bransby Horses said: "We rely solely on support from the general public to help us continue our mission through our key charity principles: rescue, rehabilitate, rehome and educate."
Bransby Horses is dedicated to improving the lives of horses, ponies, donkeys and mules. With public support, the charity is working harder than ever to continue making positive differences to equines in need. Every gift card purchased provides essential care to their 900-plus 365 days a year.
They help horses like Honour. Honour was left abandoned in a field in the West Midlands with no food or shelter before she was rescued.
She was one of a few Shires who were part of a multi-agency mission to get them to safety ahead of the winter months. That was in 2017, the day before VE Day, which is why this beautiful two-year-old foal was named Honour.
In the years since her arrival at the equine charity, Bransby Horses in Lincoln, Honour has transformed from a frightened youngster into a striking and confident Shire that measures 16.3 hands (1.66m). She is firm favourite of staff and those who volunteer for the charity.
Bex, Honour's handler, said: "Honour enjoys her new laidback life at Bransby Horses. She can often be seen grazing or snoozing with her friend Ariel and causes havoc itching her big bottom on the fences!"
There's no doubt that Honour's life would have been incredibly different had it not been for the charities and agencies that were responsible for her rescue. Bransby Horses work tirelessly with equines to boost their quality of life in every way they can by looking after them, giving them food, water and shelter, but above all, love.
It is only through your generous support that they can continue to help horses like Clementine, Cluedo and Honour in their time of need. By purchasing a Bransby Horses Gift Card with a Difference, you help to support the vital work they do for equines nationwide every year. Simply select the value you wish to gift to an animal lover and a beautiful printed card (with envelope) will be sent for you to write your own message. Details of the gift are included on the inside cover along with a Thank You.