Ruskington residents set for big Christmas lights switch on for local charities
Two households in Ruskington are busy decorating their homes to give people an annual festive treat.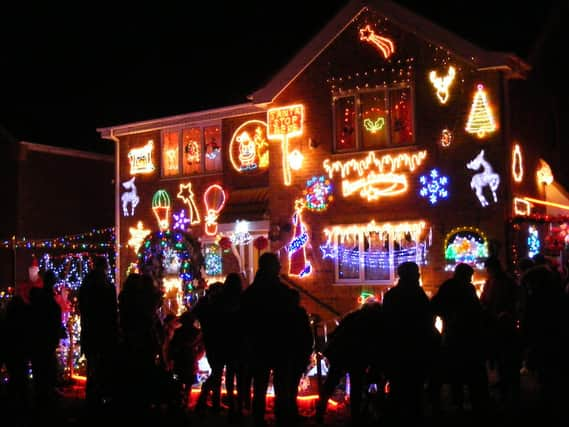 Traditionally, for years from December 1, Jacky Cooper and Val Midgley have festooned their homes with Christmas lights, inviting families to come and view and enjoy them for a donation to charity.
This year the big switch on will be at 6pm on December 1 at 89 and 91 Elmtree Road in the village. The cheerful, fantastic display will stay lit each night throughout the month with half donations going to the Lincs and Notts Air Ambulance charity and the rest shared between Authorpe Hedgehog Care Centre and the Lincolnshire Blood Bikers.
There will be no big event for the switch on as in previous years where Santa would be there to meet children and hand out gifts and treats as Jacky and Val are being careful about social distancing in light of rising numbers of Covid-19 cases in the area.