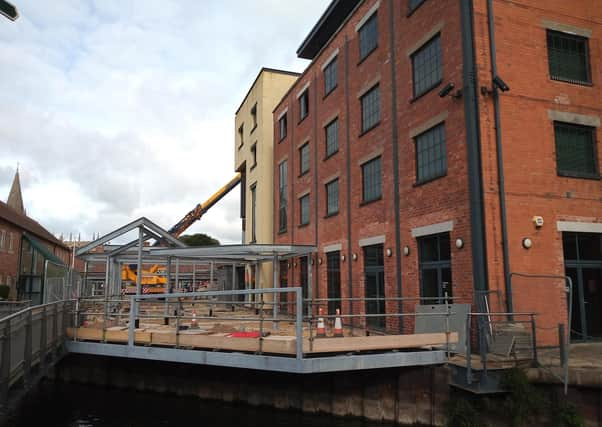 Like many other retailers, NCCD has been closed over recent weeks following the national lockdown and subsequent Tier 3 Covid restrictions.
However, the shop at the NCCD will be open from Thursday December 17 to Sunday December 20 to Christmas shoppers.
Despite the current refurbishment of NCCD that will see the creation of a larger café bar, dance studio, new ground floor gallery and craft workshop, the shop remains open as usual and full of beautiful handmade gifts and accessories by selected British designer-makers.
As well as the traditional physical shop at NCCD, they are also pleased to announce the launch of an online shop, which allows shoppers to order a selection from the shop in the comfort of their own home. A link can be found by
visiting the shop page of the website.
Unfortunately, despite being excited to welcome back shoppers to NCCD, the galleries and café remain closed until further notice in line with Tier 3 restrictions.
A spokesman said: "We are so happy to be able to welcome back visitors to our shop in the run-up to Christmas.
"This is usually one of our favourite times of year, which also normally includes our Christmas market, Gifted. So, to be able to launch our online shop and open our doors for a few days is fantastic.
"As well as supporting NCCD, buying from our shop also helps support all the fantastic independent makers and artists, the people we're really passionate to support and champion."