A message of hope: New mosaic offers a tribute to nine year-old Lilia Valutyte at the spot where she lost her life
​A mosaic in tribute to Lilia Valutyte has been installed in Boston near to where the nine year-old tragically lost her life last year.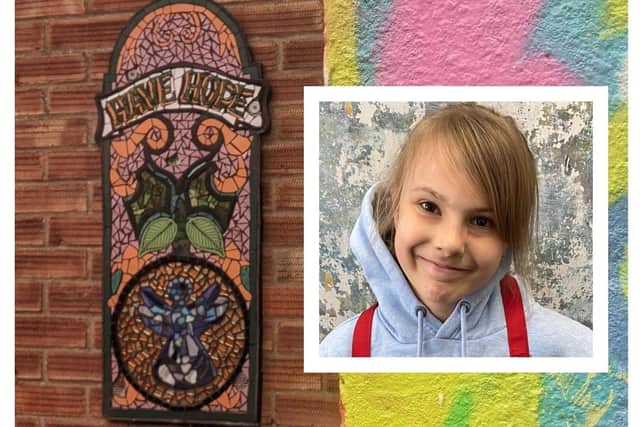 ​The artwork, which features the image of an angel and the words 'have hope', is now in place on a wall in Fountain Lane.
Lilia's mum Lina Savickiene worked with the Boston School of Mosaic to produce the colourful design.
A spokesperson for arts organisation Transported, which supported the project, said: "The mosaic is a tribute to Lilia Valutyte, created by her mother Coun Lina Savicke and has been installed on Fountain Lane, where Lilia's life was tragically taken.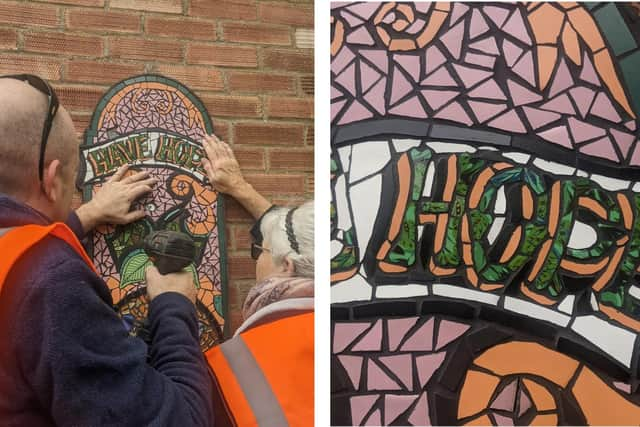 "After Lilia's death, Lina has been working on the artwork in the Boston School of Mosaic group and hopes to add butterflies to the wall soon too."
A small section of wall opposite was spray-painted by local artists earlier this year.
Jane Kay, Chair of the Boston School of Mosaic worked with Lina to produce the piece in a similar style to the mosaic wall mural installed in Dolphin Lane last year.
The spokesperson added: "Well done Lina, it is beautiful and thank you Jane, and to Jamie of JRH Services for their work installing it."
Lilia was killed by a single stab wound to the heart while playing hula-hoop in the lane on July 28, 2022. The attack happened outside the shop her mum worked in. In July of this year, a trial of facts found that 23 year-old Lithuanian Deividas Skebas, of Thorold Street, Boston, had killed Lilia, and was given an indefinite hospital order.