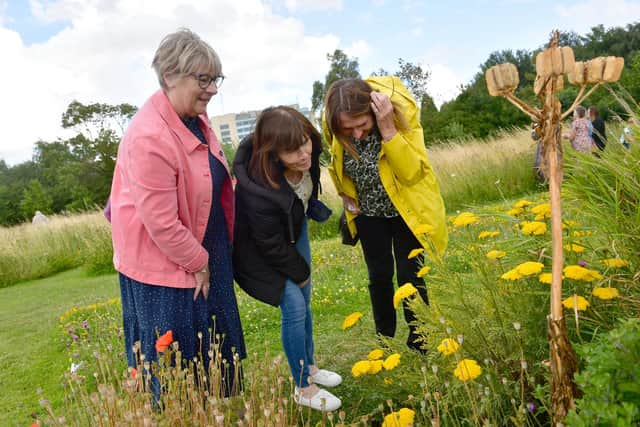 In Pictures: Remembering lost loved ones with a butterfly release in Boston
​It was a day described as 'beautiful' and 'poignant' by those who took part in the Butterfly Hospice's annual butterfly release on Saturday.
Published 17th Jul 2023, 11:15 GMT
Updated 17th Jul 2023, 11:24 GMT
Families came from across the country to release the insects in the grounds of the hospice, in Rowan Way, Boston.
Two hundred painted lady's butterflies were released during the memorial service where loved ones' names formed part of a role call.
Despite the weather forecast for the day, the sun came out for the event, with showers not arriving until later that afternoon.
Julie Baker Fundraising Champion, said: "We welcomed over 150 people and were delighted to be supported by the Mayor of Boston, Coun David Brown and the mayor of Louth. Our butterfly releases are an opportunity for those who have lost someone close to remember a loved one. Each life represented by a butterfly. It was a fantastic day, and a really moving afternoon. I would like to thank everyone who supported the day, and all the volunteers who made it a success."
The Butterfly Hospice thanked local businesses for their support, these included Ringrose Law, Pilgrim frozen Food, Dyson Farming and Bells Garden Outlet who all contributed to an afternoon, where charity staff and volunteers offered refreshments, a plant sale, strawberry sales, and a raffle.
The Butterfly Hospice provides palliative care and holistic support to patients and their families, 24 hours a day, seven days a week.