New parents struggling to sleep need to resync their body clocks and it's easier than you think
In case you thought a screaming infant was the only issue after just giving birth, a circadian rhythm expert has said changes to the body starting even before delivery can impact sleep in the post-partum period. However, the effects can be minimised with one simple lifestyle change.
Watch more of our videos on Shots!
and live on Freeview channel 276
Visit Shots! now
The circadian rhythm, more often known as the body clock, is the synchronisation of a 24-hour cycle in time with the sun, which is present in almost all living things. It influences when we feel hungry, when we are alert, and how and when we sleep.
Research shows over 60% of pregnant women report having insomnia in the third trimester of their pregnancy, which is also around the same time as changes to the circadian rhythm occur, lasting until around six months post-partum.
A change to the release of key hormones (such as melatonin and cortisol) is seen and referred to as a weakening of circadian signals. This weakening of circadian signals has been linked to worse sleep and also mood.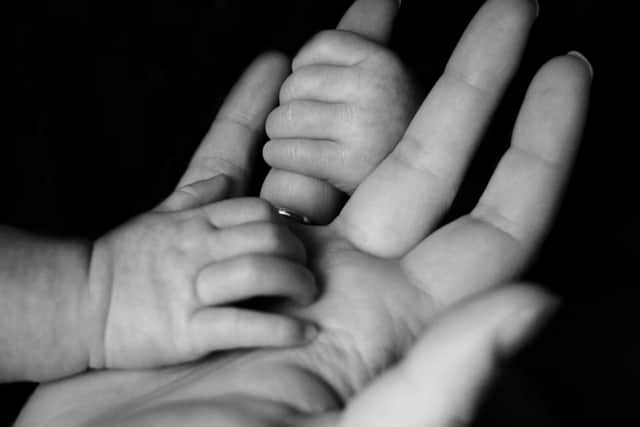 Additionally, an infant's circadian rhythm takes a similar amount of time to stabilise and typically follows the mother's, therefore making changes may help baby's sleep become more regular too.
Sam Lewtas, body clock expert and founder of Circada, says research shows how a more robust circadian rhythm and more exposure to light can lead to a better sleep postpartum.
"The circadian rhythm itself is primarily set by light in the environment, so exposing yourself to ample light levels during the day could be seen as an important consideration for new mothers.
"A study tracking the light exposure of mothers and infants has shown that new mothers spend very little time during the day under adequate light levels, with infants receiving even less light.
"This is as a result of spending too much time in the house, which is typically poorly lit, and stepping outside for 15-20 minutes even, can make a world of difference. Further, we need to minimise light exposure in the evening too.
"Improving lighting conditions for new mothers and their infant in general could improve the synchronisation of the circadian rhythm and have a positive impact on sleep and mental health for both mother and child."