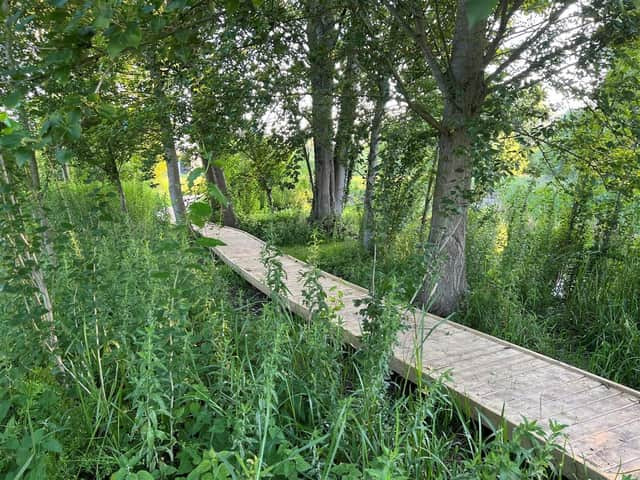 PCSO Jackie Fulker flagged up the safety concern via social media on Sunday
She said: "I was called to a job today where it was reported that youths were on the frozen pond near Cogglesford Mill.
"Please reiterate to your children regarding the dangers of this.
"The outcome could have been very different."
The pond is believed to be the one in Lollycocks Field.
It comes after similar reports of concern about young people taking risks on an icy pond in Horncastle and at Hartsholme Park in Lincoln in December.
It also follows a tragic event in Solihull where four boys died after falling into a frozen lake.
At the time of the incident in Horncastle, a spokesperson for Lincolnshire Police said: "Please stay off the ice, it is unstable and falling through it can be fatal."