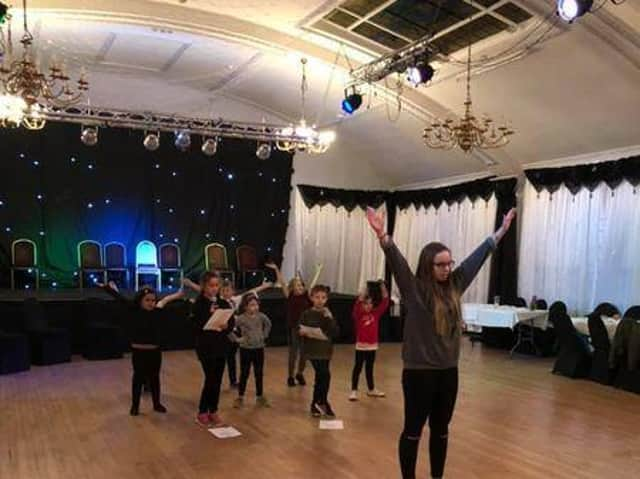 Evolution Dance Company (EDC) members have returned to class in Skegness after lockdown.
Members of the junior classes returned this week with senior classes resuming in the week of May 17.
Kareem Ibrahim, Principal of EDC, said: Our studio has been completely redecorated and modernised during the lockdown to provide a fresh feel for the students.
"The students were so excited to be back at the studio after spending months doing classes via zoom. The atmosphere in the studio was amazing as always!"
Classes take place at Studio 2, in Woodside Studios, Grosvenor Road as follows:
Mondays - Junior street dance, 4.45pm - 6.45pm.
Mondays - Senior street dance, 7pm - 9pm.
Tuesdays - Gymnastics, 5.30pm-6:30pm
Tuesdays -6.45pm - 7.45pm stretch class
Wednesdays - All that jazz, 7pm -8pm
Thursdays - Junior musical theatre, 6pm - 7.30pm
Thursdays - Senior musical theatre, 7.45pm -9:15pm
Fridays - TikTok class, 5.30pm - 6.30pm
Fridays - GleEDC , 6:45pm -7.45pm
Saturdays - Beginner junior street dance, 10am-10:45am
Saturdays - Toddlers dance with Disney, 11am-11:45am .
Janice Sutton Theatre School in Grantham Drive is also back.
The school offers classes in ballet, tap, modern jazz, theatrecraft, dance acrobatics and musical theatre.
Pupils are aged from three years old and classes are on Monday to Saturday
For more details personal message Andrew Davison on Facebook.
*Are you a club that has just started back. The Skegness Standard is compiling a new What's On guide to publish in our newspaper which is out on Wednesdays. Email details of who you are, where you meet and when to [email protected]