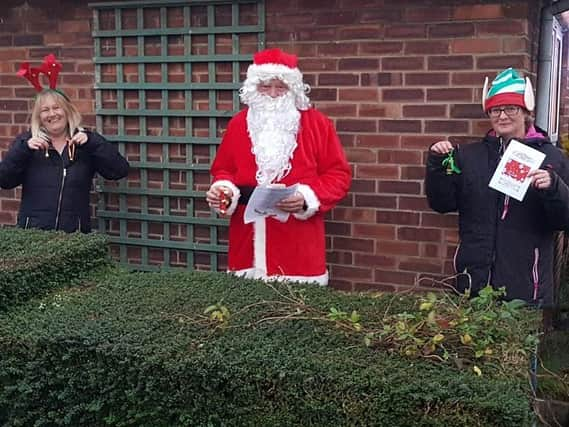 Residents in Hogsthorpe are receiving a set of jingle bells with their December newsletter so they can take part in the Worldwide Santas Christmas Eve Jingle
At 6pm on Christmas Eve, everyone is invited to stand on their doorsteps, ringing sleigh bells to give Santa some rocket fuel and spread Christmas cheer.
The idea started as a casual suggestion on before going viral.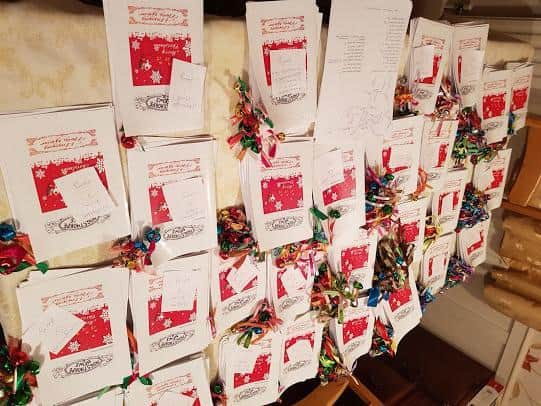 The Worldwide Santas Christmas Eve Jinglepost reads: "For a short moment we will be smiling ,kids will be laughing with not a care in the world, For two mins nobody will feel alone, the kids will be happy in the knowledge they have just given Santa Rocket Fuel."
It has been inspired by the Clap for Carers for the NHS and essential workers, when we clapped and cheered our way through each Thursday of the Spring lockdown.
Kerry Stafford and her Good Neighbours Scheme volunteers, who have supported the community since the Spring lockdown, thought it was a wonderful idea and decided to organise their own.
"Even though restrictions are being eased at Christmas there are still vulnerable people in our community who have been staying home to keep safe and we didn't want them to miss out on some festive cheer," said Kerry.
"We've bought jingle bells for everyone and printed some Christmas carols so everyone can take part. We are also arranging music for every street.
"This is one of a number of projects we have organised to bring people together at Christmas, including a Christmas Tree competition.
"We've also run a Christmas card competition and entries will be displayed on the village heritage board so everyone can enjoy the festive messages."
Since the Spring lockdown, the volunteers group have been busy building on the community spirit and rebranding themselves as the Hogsthorpe Good Neighbours Scheme
They even started a community cafe until the last lockdown and Tier 3 restrictions shut that down for now.
"We wanted to carry the community spirit on," explained Kerry. "Before we formed you could go out in the village and probably not speak to anyone.
"Now you don't go far without someone shouting hello. It's wonderful.
"Our social media pages are also bringing people together and proving useful for new residents.
"We have more surprises planned for over Christmas - it's going to be great."
You can follow the Hogsthorpe Good Neighbours Scheme on the Hogsthorpe Volunteers Facebook page.