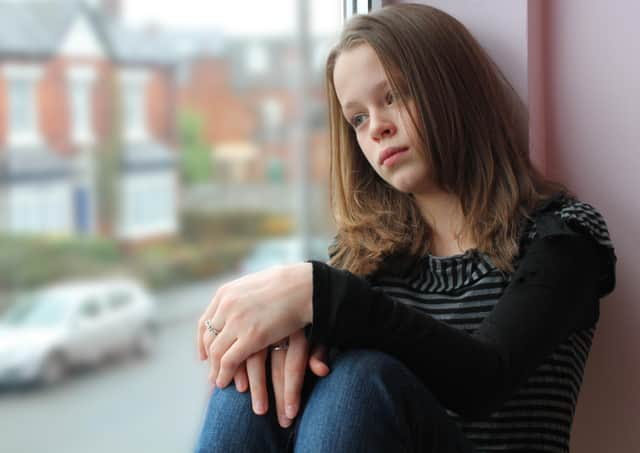 The charity is currently providing support, guidance and encouragement for over 30 young people in Lincolnshire aged five to 18 years through its Young Oasis project.
During the school holidays, the charity runs respite activities to give young people an opportunity to meet others who are in a similar situation and reduce the isolation they feel, which often worsens over the Christmas period.
"Being able to offer respite activities to young people accessing our support is an important part of the work we do," said Kim Thompson, Senior Practitioner at Young Oasis.
"We recognise the challenges faced by young people who live with, or care about, a drug or alcohol user and understand that this can be difficult to talk about.
"Christmas can be an especially difficult time for young people – many of them have to take on additional responsibilities at home when caring for a parent, guardian or relative who uses substances.
"We're hoping that with the generous support from the local community, we'll be able to give our young people an opportunity to choose how they would like to spend some of their time in the school holidays.
"Gifting them a day out will help them to realise that they are not alone and to meet others who may be in a similar situation. It also gives them a chance to have fun!"
The team at LAT is planning to gift each of the children an activity or experience they can enjoy during the school holidays or in the New Year but is reliant on donations to do so.
Activities and experiences which the charity is appealing for donations towards include activity centres, meals out, cinema tickets, wildlife parks, crazy golf, bowling, trampoline parks, laser tag, seaside visits, nail vouchers, craft days, picnics and shopping vouchers.
Kim added: "Gifting days out and experience vouchers to young people in need allows them to have the same opportunities as their peers, which is often just having fun and enjoying the school holidays.
"We've been blown away by the response to this campaign in previous years and are always really grateful for anything people can donate."
LAT's Christmas campaign has been running successfully for the last three years.
Alison Goddard, Chief Executive of LAT, said: "Coronavirus has had a significant impact on everyone's livelihoods and we understand that this is a difficult time for businesses, but we would greatly appreciate any donation that can be spared towards an experience.
"Following last year's activities, the feedback we received from each child was so positive – they were all very grateful for their days out and it's a reminder of exactly why it's so important to provide them with these opportunities."
Anyone interested in donating an experience or activity day can contact Debbie Harris at Lincolnshire Action Trust on 01522 806611 or by emailing [email protected]
The team asks that donations be provided by Monday December 14 so that volunteers and staff have enough time to prepare them for distribution to their recipients.
For more information about Young Oasis and the other support programmes being delivered by Lincolnshire Action Trust, visit: www.LATcharity.org.uk.