Food bank leader welcomes free school meal U-turn
The leader of Sleaford's food bank has welcomed the government's climbdown over free school meals for children struggling during the holidays due to the impact of coronavirus, after an outcry led to various local businesses stepping in to offer help during half term break.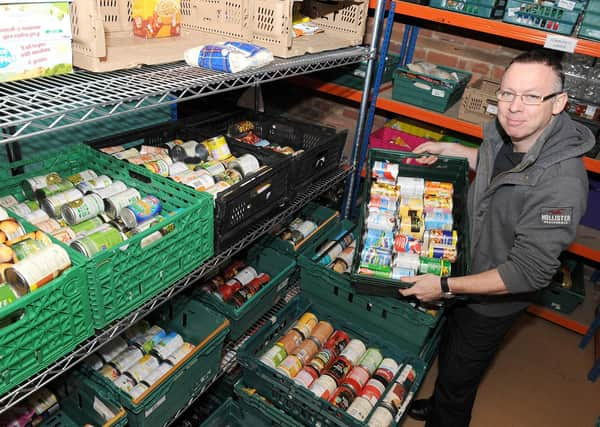 Fish and chip shops, restaurants and individuals offered free meals and donations after the government initially refused to extend the free school meal scheme through holidays until Easter, instead relying on Universal Credit.
Then Prime Minister Boris Johnson contacted campaigning Manchester United footballer Marcus Rashford to explain he is to spend more than £400m to support children and their families in England through a winter grant scheme, to be run by councils. It will provide support with food and bills and a holiday food and activities programme to cover Easter, summer and Christmas 2021, plus a £16m boost for food banks.
Rob Munro of Sleaford's New Life Community Larder stepped up a campaign to fill the gap over the holiday and said families and support groups around the district will be thrilled.
"While it is welcomed that Universal Credit had been increased during the Covid pandemic. It is important that any further support goes direct to each child.
"During October half term the New Life Community Larder provided over 675 meals to families. The generosity of the people of Sleaford and surrounding villages enabled this to happen."