Howzat? Sleaford butchers announce partnership with Ashes winning cricketer Matthew Hoggard
A Sleaford based chain of butcher shops that has branches across the county has teamed up Ashes winning cricketer Matthew Hoggard to form a match-winning partnership.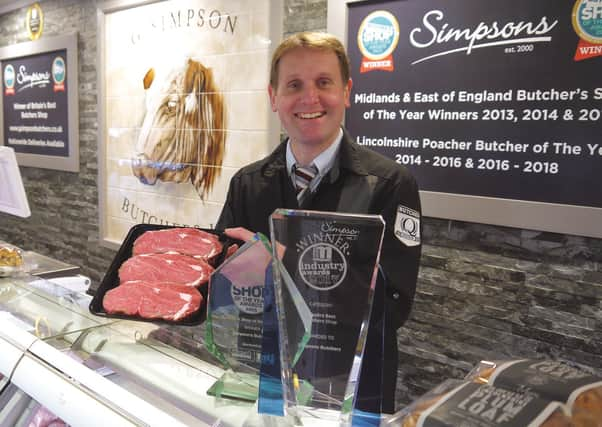 From winning The Ashes, England legend Matthew is teaming up with twice-winner of Britain's Best Butchers Shop, Simpsons Butchers to fire up the coals.
They will be working together to focus on promoting Hoggy's Grill, together with independent butchers and local produce. 
Simpsons, set up by Gary Simpson 20 years ago, has stores in Heckington, Sleaford, Spalding, Lincoln, South Hykeham and Stamford.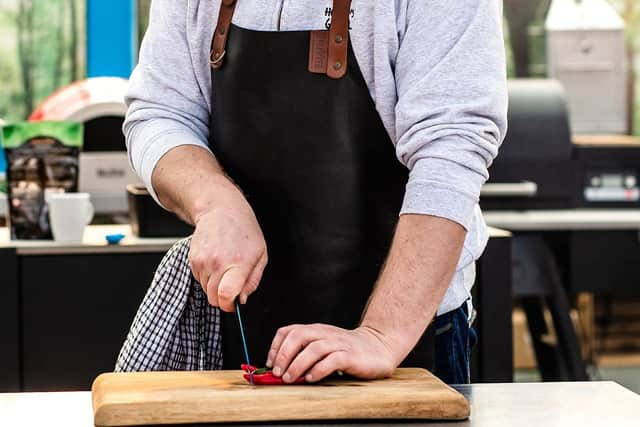 Hoggy's Grill, a unique barbecue school overlooking the stunningly picturesque Rutland Water area is the brainchild of Matthew Hoggard and his wife Sarah.
Food and fire are a passion of Matthew's and so the idea of teaching people how to cook properly on grills was born. However, due to the Covid-19 pandemic, the business has been unable to get off the ground until now.
Matthew said: "Gary and I were introduced by a mutual friend who immediately saw a winning partnership and said we should meet up.
"It was clear from the start that we were both extremely passionate about what we both do and that our businesses complemented each other perfectly. 
"We made the decision very early in our business planning that Hoggy's Grill would focus on fresh, locally sourced ingredients. So, the idea of a collaboration made perfect sense."
Simpsons Butchers will be providing the produce for the cooking and owner and founder Gary Simpson added: "During the last 12 months independent butchers have been at the forefront of consumer radars, what with shopping more locally during the pandemic. Hopefully, people can see the difference in quality and service.
"This partnership will benefit everyone involved, most importantly the customer. It is great news for the industry itself to work alongside people as passionate as Matthew and Sarah to help promote their new business as well as showcasing our local produce to new customers.
"We wish them the greatest success in their new venture."
Hoggy's Grill are now taking bookings for a range of courses including: Ultimate Burger, Three Course Basic, Three Course Gourmet as well as courses with butchery demonstrations and classes available.
Individual or corporate places, as well as private functions, can be booked. They see it as a great idea for individuals, couples, friends who are passionate about grilling and smoking or businesses who are looking at team bonding exercises and building team morale. A course at Hoggy's Grill caters for all. 
For further information: www.gsimpsonbutchers.co.uk and www.hoggysgrill.com