Lincolnshire farmers are embracing agritech
Farmers in Lincolnshire are embracing AI and new technology to secure the county's future as the breadbasket of the UK and beyond.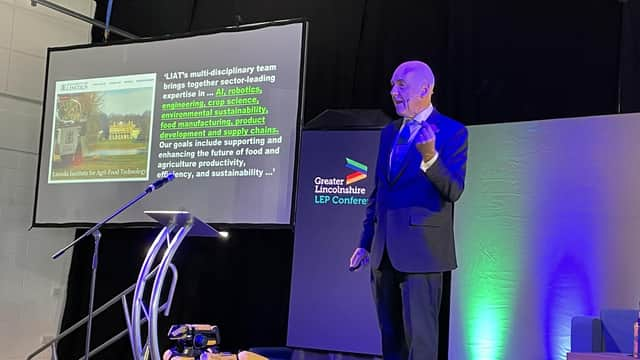 However, the Greater Lincolnshire Enterprise Partnership's annual conference focused on a pressing need to prepare the county's workforce for the future, featuring a keynote speech by Dr Paul Redmond, director at the University of Liverpool and employment expert.
The conference held on November 7 examined the anticipated state of workplaces and workforces in Greater Lincolnshire by 2035, as well as the impact of technological advancements on work environments.
The event showcased demonstrations from sectors including local agritech, defence and care, among others.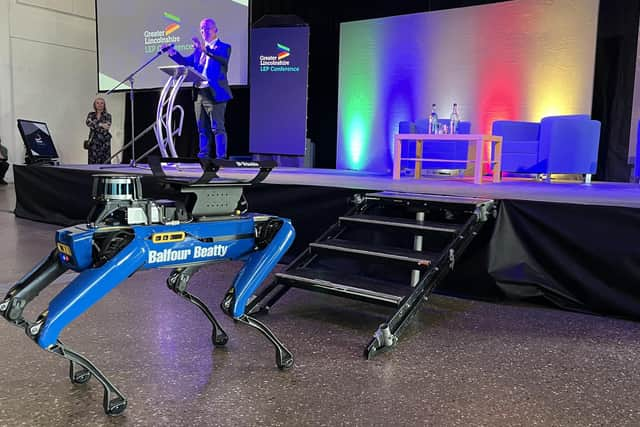 Speakers included James Brown, managing director of Lapwing Estates on the Lincolnshire border, whose Earth Rover project aims to forge a sustainable and technology-driven future for farming.
Mr Brown detailed how agricultural businesses are utilising technology such as robotics, AI and GPS to enhance efficiency and quality.
"It's not only about a new set of skills but also about a vast volume of data that can be used to digitise agriculture and its associated processes, enabling better business decisions," he said.
"It also enables the team to perform multiple tasks at the same time."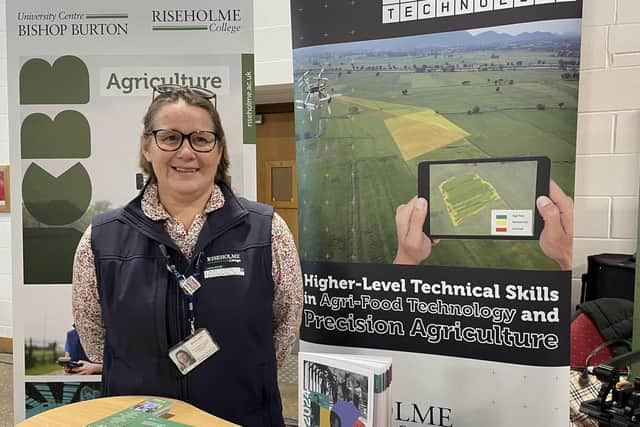 One example he cited was the use of basic GPS to steer tractors, freeing the operator to concentrate on other tasks, such as drilling.
Mr Brown emphasised the need for resilience to climate change and the potential for greenhouse-type technology, which permits year-round cultivation of fruits and vegetables, moving away from seasonal dependence.
Leaders suggest this approach could reduce water importation and highlight Lincolnshire's potential owing to its favourable climate and abundant arable land.
"It won't happen overnight, but over time diets change," Mr Brown said.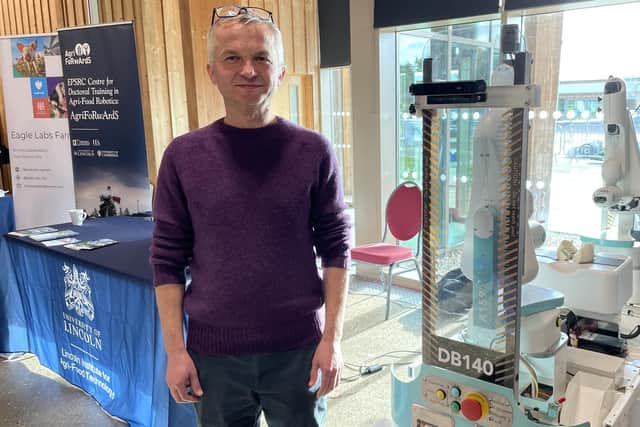 When asked about Lincolnshire's potential to become the breadbasket of the UK, he responded, "Why just the UK? Why not Europe or further afield? We have all the ingredients here to do it."
The University of Lincoln is developing the Agri OpenCore Project, aiming to create reusable software components for companies.
Professor Grzegorz Cielniak spoke of the vast potential for AI and technology to revolutionise farming, including robots for selective harvesting and transportation.
The university displayed a robot from startup DogTooth, capable of selectively harvesting ripe strawberries, assessing quality, and packaging them.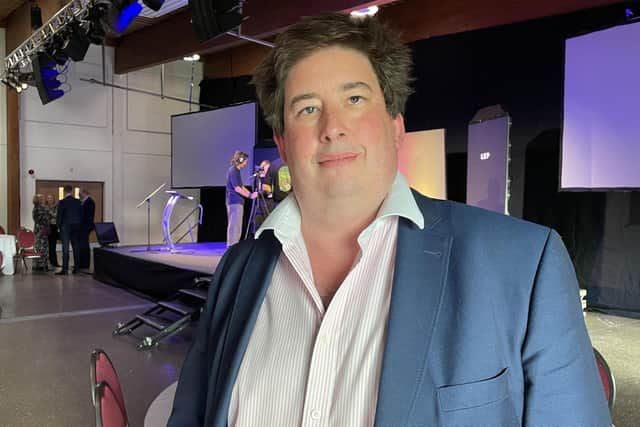 "The presence of the selective harvesting robots is beneficial to farmers because labour shortages are immense and it can be very difficult to find people who will do the job," he said.
"However, this new technology also creates new jobs," he added, highlighting the demand for skilled engineers and operators.
Although not yet commercially available, about 20 robots are in use on Lincolnshire-based Dyson's farms, with three robot companions and operators already in training.
Riseholme College is proactively developing the necessary skills. Sharon Kirby, the Higher Education academic lead for land, noted: "The majority of UK farmers now have some automation within their tractor cabs including automatic steering. We're also seeing GPS technology on seed drills and fertiliser applications," she said.
"We're getting chemical sprays that have got an element of AI that can recognise a weed, spray that specific weed and then go to the next one."
The college educates students in a broad range of skills, from tractor operations to creating variable rate maps and real-time problem-solving.
She acknowledged that cost of technology remains a significant barrier.
She observed a "significant" shift in dietary needs over the past 15 years. "The population expects strawberries and lettuce all year. If we can produce these in the UK, we're reducing our air miles and benefiting the environment."
Councillor Colin Davie, Lincolnshire County Council's Environment and Economy Portfolio Holder, described the agritech sector as a "massive opportunity" for Lincolnshire.
He said: "The future is clearly going to be about technology.
"It's going to be about artificial intelligence and it's going to be about making the products that are going to change the world of agriculture, not just here but globally.
"Lincolnshire has a massive leadership role, not just on the national stage, but on the international stage in this area. We have great examples today, and for the future, we must recognise technology as an opportunity. We shouldn't fear it but embrace it," he said.
"We need to be a nation that produces our food locally as much as possible, which helps manage carbon emissions."
He said they need to support innovation in this sector and may require changes to tax regimes, a matter for the chancellor's autumn statement and next year's budget.