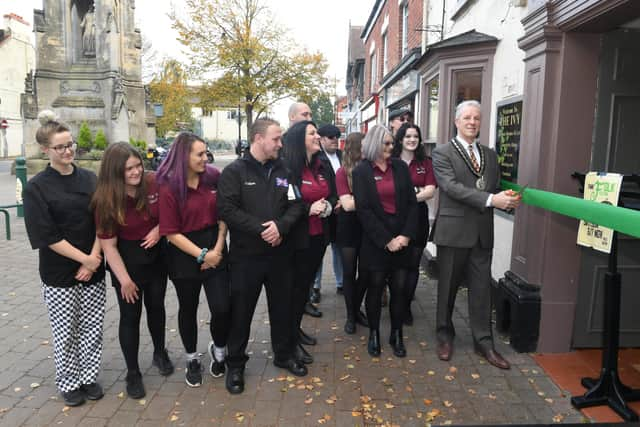 Mayor of Sleaford Coun Robert Oates officially opens The Ivy in Sleaford watched by staff and bosses. EMN-211025-162710001
Having quietly opened earlier this year in June, after the latest lockdown, bosses at The Ivy on Southgate decided it was time to make a song and dance about their latest introduction of live music events to the venue.
Last week they invited mayor Coun Robert Oates to cut a ribbon to mark the occasion and to kick things off they are planning a folk festival featuring around 90 bands and musicians on November 6 and 7 with the help of Steve and Julie Mclelland of The Band from County Hell.
"We are excited to host this," said managers Emma Woods and Bev Sambridge.