New venture for pop-up BBQ business set up by restaurateur from Sleaford-area
Burton Pedwardine-based David Beever has taken his pop-up cooked meat business to the next level – signing up with a delivery network and rebranding.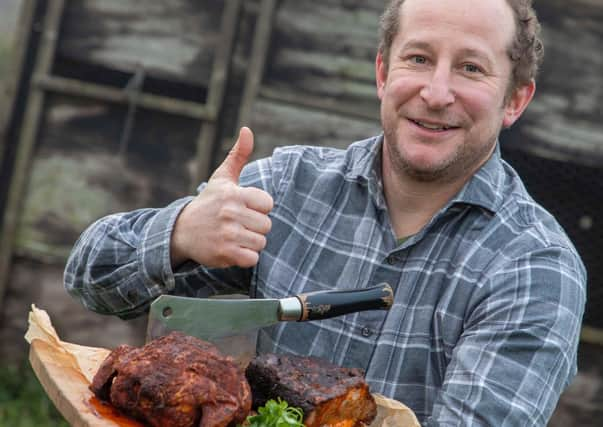 David is the man behind Peterborough roast dinner institution Sundays, now in the Cathedral Precincts, but for more than a decade a fixture in Cumbergate.
It was there where he fulfilled an ambition, running the premises as BBQ Nights three evenings a week, cooking beef, pork, ribs and chicken, low and slow in a smoker, American-style.
With the new premises still taking shape, BBQ Nights became a pop-up operation and built up a huge following. Then the coronavirus lockdown came.
"A couple of months into the first lockdown with Sundays at the cathedral and BBQ Nights not able to open, I began to get a little bored and was missing a proper barbecue, so I thought I'd fire up the smoker – and to justify it (our smoker is 200 litre-plus) we posted on our social media asking if any one would fancy a BBQ Nights delivery," said David. "The response was nearly instant."
The venture proved so successful, David came to the point where he was delivering up to 100 meal boxes every couple of weeks.
While he could definitely smoke more racks of ribs and beef brisket, it would have been difficult to deliver many more boxes with his resources. Then came the new venture, which started on January 1, teaming up with Lincolnshire delivery network www.yummy.co.uk.
"After sending them some samples (which they loved) everything happened quickly," David said, adding the operation has been rebranded as 'The Lincolnshire Smokehouse'.
"In such a trying year for so many people and businesses, particularly in the hospitality sector, we feel very lucky to have been able to adapt our offer and continue to provide a product we love so much ourselves to our customers," he said.