Spoil yourself rotten with top quality restaurant food delivered to your door from London's iconic Shard
Wagyu Beef Wellington, Truffle Mash, Lobster and Chocolate Fondant - it sounds like the Champions League line-up of restaurant food.
Watch more of our videos on Shots!
and live on Freeview channel 276
Visit Shots! now
Well that is exactly what we got after deciding to kick off the weekend with a 'finish at home' food box delivery from renowned London restaurant Oblix at The Shard .
This wasn't a special occasion as such, but as soon as the goodies were dropped on our doorstep it was plain to see this wasn't going to be any old Friday night dinner.
Food boxes, hampers, recipe kits, whatever you want to call them, have been a godsend for diners during the pandemic and also a lifeline for many businesses.
Now, as restaurants prepare to fully open their doors again, some have curtailed deliveries while others have continued to provide a service that has proved so popular.
Dining somewhere as unique as The Shard - one of London's most iconic buildings - isn't something we can do often, unless you live in London of course, but being able to hand-pick dishes from Oblix's mouthwatering menu and get them delivered anywhere in the UK is as close as we can get without having to leave the house.
Of all the recipe boxes I've enjoyed over the past few months, this was one of the most indulgent when it comes to quality, richness and top-of-the-range ingredients.
Kicking off with the burrata, datterini tomoatoes, olives, basil and balsamic vinegar, this was by far the lightest course and simplest to prepare, and the only challenge was making it look good on the plate, which is easier said than done when you're not a professional chef.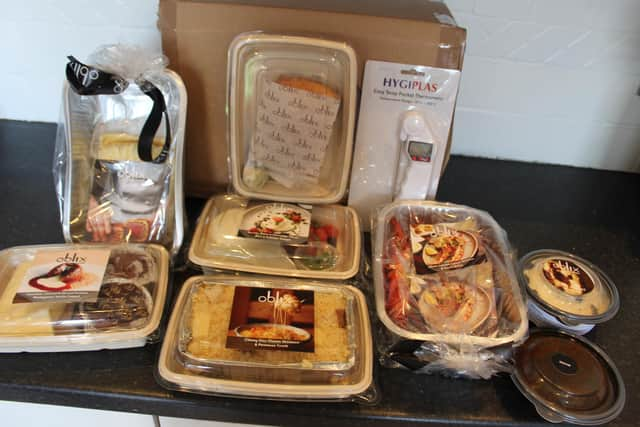 If the flavours of Italy got the taste buds going, next up was the best of Japanese and British rolled into one - a sharing Wagyu beef wellington with red wine sauce.
As expected, this was as delicious as it sounds and the key was getting the cooking right, but any fears of 'under' or 'over'-doing the meat soon slipped away thanks to the unexpected, but handy, thermometer provided.
Medium rare is usually my 'go-to' meat choice and thankfully this target was achieved, with the beef so pink and tender it melted in the mouth. And, as the name suggests, the truffle mash accompaniment was anything but a sideshow.
The 'whole' lobster with lemon verbena and garlic butter was equally as scrumptious, with the lobster meat so sweet, soft and buttery it was pure delight. The other side order, a generous portion of creamy four cheese macaroni and parmesan crumb, was rich and gooey, which is how it should be.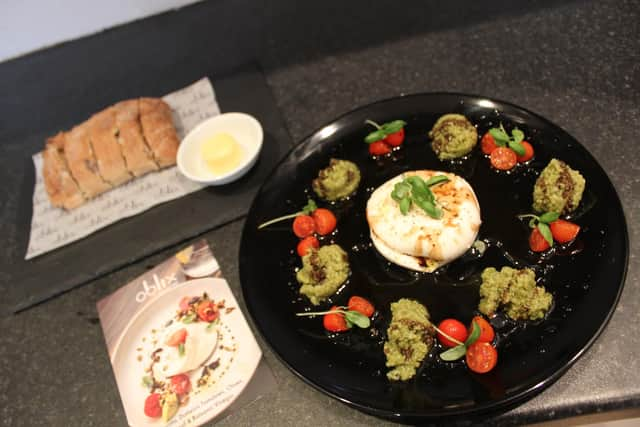 Not to be outdone, the dessert was arguably the star of the show and would have been for those with a sweet tooth. The chocolate, caramel and almond fondant with Madagascan vanilla custard oozed as soon as the spoon descended, with the branded chocolate shards giving it that professional look.
There are other menu choices, all of which are rotated seasonally, with each one showcasing the sublime culinary talent of Oblix's executive chef Marcus Eaves.
If this meal was designed to get us excited about eating inside fine dining restaurants again, it definitely worked. Bring it on!
Dishes can be delivered to homes nationwide between 8am and 5pm on Fridays and Saturdays and can be ordered from Oblix's website. Orders must be placed by 5pm on Wednesdays for that week's delivery. Deliveries cost £15 and there is no minimum order. Delivery is free on orders of £150 and above.