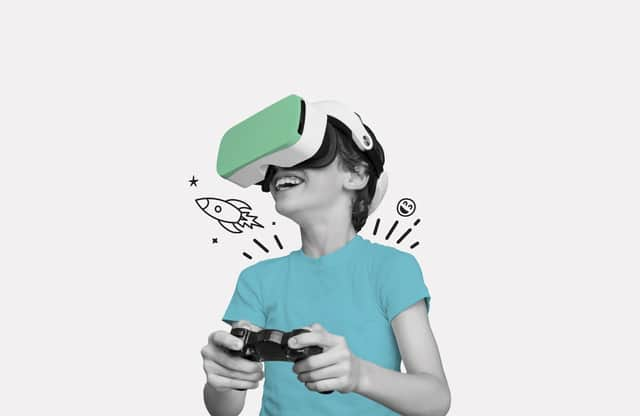 All the broadband you'll ever need at a brilliant price
Our simple 1 Gigabit plan is £39.95 a month for 24 months (or £44.95 for 12 months).
But why full fibre broadband?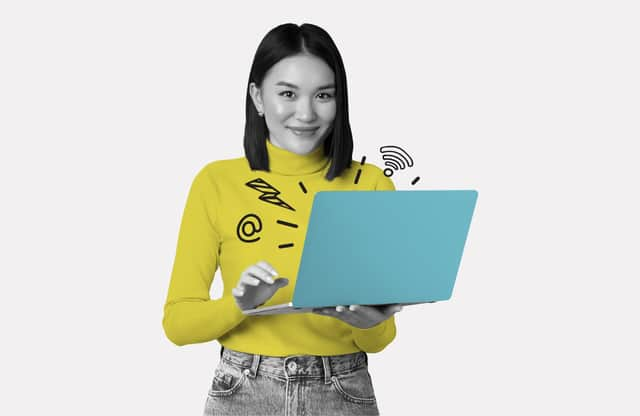 Full fibre (Fibre-to-the-Premise) broadband means you can experience the ultimate in not only speed but also reliability because it uses fibre optic cables (not outdated copper phone lines) to connect your home to the internet.
As we rely on being online more and more, we need broadband that can keep up. Full fibre enables you and everyone in your home to do what they want online, when they want, without interrupting each other's connection. It's broadband that banishes the bickering, the buffering and battling for bandwidth.
It's also built for the future with the capacity to handle the ever-growing number of devices we use day to day, from laptops and smart speakers, to phones, doorbells, even kitchen appliances.
For the busy online home, or small business, a good broadband connection can sometimes feel like a losing battle. We know that to get the best out of your broadband you need to be set up for success from the start.
With a LightSpeed full fibre connection we'll deliver you 1 gigabit per second (or 1000 Mbps) that's 23x faster than the average broadband available in Boston and 5x more reliable too.
Wi-Fi that works from LightSpeed and Nokia
We've partnered with Nokia for all our in-home equipment – to bring you the very latest Wi-Fi tech. It's all installed by our local engineers, who connect your home to the LightSpeed network and set up your Nokia Wi-Fi 6 LightSpeed Hub.
The Wi-Fi 6 in our LightSpeed Hub delivers peak performance by steering your network to the best channel in real time, keeping your home internet network free of disruption.
And you'll have access to the free Nokia app to manage your Wi-Fi, check your speed and add parental controls.
Some people have areas at home that are hard for Wi-Fi to reach; our engineers can help you assess your layout and may suggest a Nokia Beacon (£80 each). The Wi-Fi 6 Nokia Beacon connects to your LightSpeed Hub to extend your Wi-Fi even further. It's a mesh system that banishes interruptions for good. In fact, it's the only solution that detects and dodges 100% of interference, from both Wi-Fi and non-Wi-Fi sources.
We've always got your back
We don't stop there, you can rely on us to fix things fast, should we need to – at our Spalding base, our customer services and network teams are side by side. That's handy when you want a cuppa, but even better for getting things done quickly.
To check your address for availability, visit lightspeed.co.uk or call 01775 830 830. Our team is available 8am - 5pm, Monday to Friday