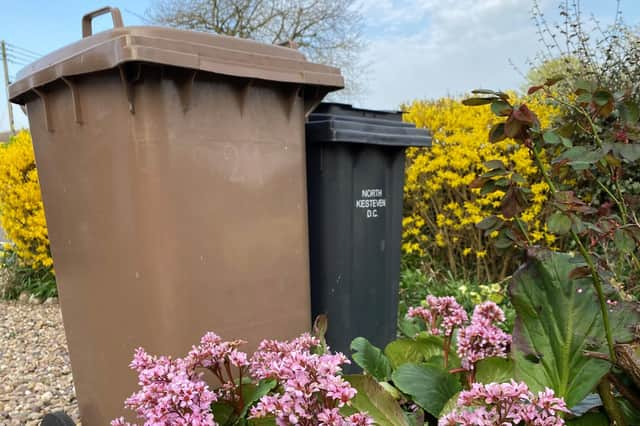 This paid-for garden waste service equates to paying 77p per week, or around £1.66 for each of the 24 garden waste bin collection opportunities throughout the year.
It is billed as a convenient solution for residents who are unable to compost grass clippings, cuttings and other such materials at home, meaning they can dispose of it easily and it will still be composted.
It is described as a convenient alternative to visiting the recycling centre with your garden waste, or searching and paying for another professional waste carrier who is licensed and will deal with your garden waste in the proper way.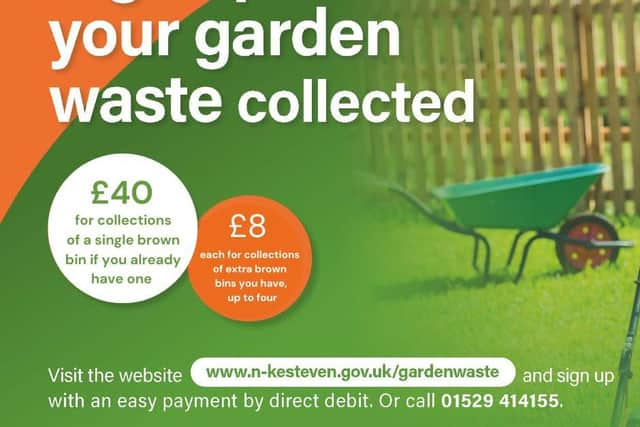 The council has frozen the 2023/24 charge for a full year's garden waste service from March 27 2023. It therefore remains at last year's rate of £40 for collection of a single bin if you already have a brown garden waste bin at home, with collections fortnightly over ten months and then four-weekly through December and January. If you are a new customer without a garden waste bin, you will need to purchase one.
It takes just a moment online to join the service, or renew if you are already an existing customer, at www.n-kesteven.gov.uk/gardenwaste
You can also call the council's offices on 01529 414155 for help to renew or join.
Executive Board Member for Environment and Public Protection, Coun Mervyn Head said: "Rather than loading up your grass clippings, weeds, leaves and other garden waste and taking them to a household waste recycling centre or paying for a licenced waste carrier each time you garden, our annual brown bin service is an easy choice for the year.
"I'm pleased to say our charge for the collection service is also frozen this year, helping it remain a cost-effective option for households who wish to use this convenient and more climate-conscious way of disposing of their garden waste in comparison to transporting it themselves.
"The £40 charge for the collection of a single existing garden waste bin is carefully calculated to take an aggregated and longer-term view of anticipated customer take-up as well as increased operating costs including fuel, tyres, vehicle maintenance and other considerations.
"A whole range of garden waste can go in your brown bin, from grass and hedge cuttings to clean straw and even your real Christmas tree at the end of the year, cut up into small pieces. Perhaps knowing that your garden waste collected will be used again elsewhere as compost including in agriculture is the most satisfying thing of all."
Where a bin needs to be paid for to participate in, or expand use of, the service, these are charged at £38 each (or £35 each before April 1, 2023). No material left alongside bins will be taken.
The annual subscription runs from March 27, 2023 to March 22, 2024. New subscriptions to the service and renewals can be made online now at www.n-kesteven.gov.uk/gardenwaste and by phone.
Early renewals are encouraged to ensure seamless continuation of service.