Previouis owners Barratt had sought permission to demolish the century-old ward blocks of the historic former mental hospital to make way for more housing, only keeping the main administration block and some nurses' quarters and the conservatory, adding a community centre and shop.
This was blocked by North Kesteven District Council planners who claimed that it would cause too greater harm to the conservation area of the site and the ward blocks were not beyond saving. Barratt had claimed it would be unviable to keep any more of the building standing.
Residents had been campaigning to see at least some sort of use for the site due to the ongoing vandalism and anti-social behaviour it had attracted due to its decaying state.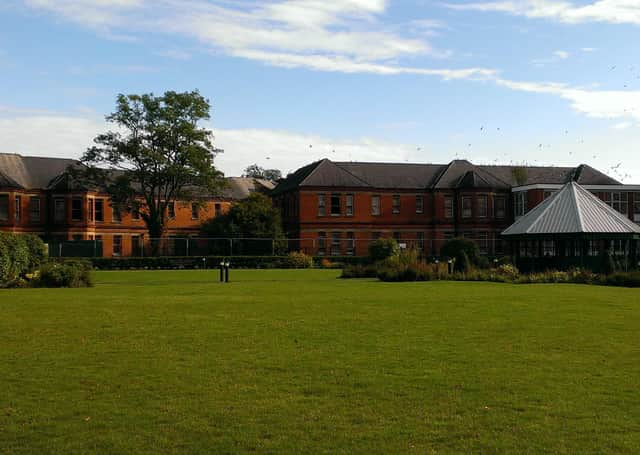 Local ward councillor for the area, Coun Michael Kent, of Rauceby, posted an update on the South Rauceby Facebook page yesterday heralding it "great news for Greylees residents".
He said: "After years of tough negotiations your council has assisted with the takeover of the old hospital site from Invicta Developments, who are promising a full redevelopment."
He said NKDC officials had managed to convince the Planning Inspectorate to turn down an appeal by Barratts, accepting that Barratt's plans would do "unjustified and avoidable" harm to the conservation area with their demolition plans.
Stamford-based Invicta has developments in Stamford and Holbeach areas, including the development of an 18th century farm at Wansford and a former workhouse at Holbeach.
Coun Kent stated: "Invicta intends to convert the old ward blocks to residential units, the construction of new builds and potentially offering the old admin building for flexible use of community/retail uses."
Coun Kent told The Standard negotiations between the developers and the council had been going on for some time, hammering out what work was likely to be acceptable to heritage experts wishing to protect the site.
He said: "They have been convinced what Invicta are going to do with not do any more harm and their ideas were satisfactory to the council and now the real work starts here. At least we have someone willing to take this on.
"They are keen to get this started and it will work well with the wider plans for the urban expansion on the western boundary of Sleaford."
He said detailed plans would now have to be drawn up and submitted.
Greylees residents have reacted with excitement.
One said a community centre would be the first use wanted in the old admin block. She said: "That way everyone can use it. A pub or restaurant would only provide limited use. A community centre would allow groups to run for mums and tots, youth groups, book clubs, a Christmas and summer fayre, events, etc. Something that is very much needed in Greylees."
Others did suggest a family pub.
Coun Kent said the messages he had been getting up to now from Greylees residents was that the old site was a blight on the area: "It affects house prices when prospective buyers turn up and ask, 'what is that' and you have to go through the whole story of a blot on the landscape."
He said residents would have to put up with a degree of disturbance from new building works as a result, but that was something that has been ongoing for years on the site. "It should have been dealt with at the time, but the foul ups with heritage status stopped that. Let's hope it will start to be resolved. It is good news."
Invicta Developments have been approached for a comment and we are awaiting a response at this stage.