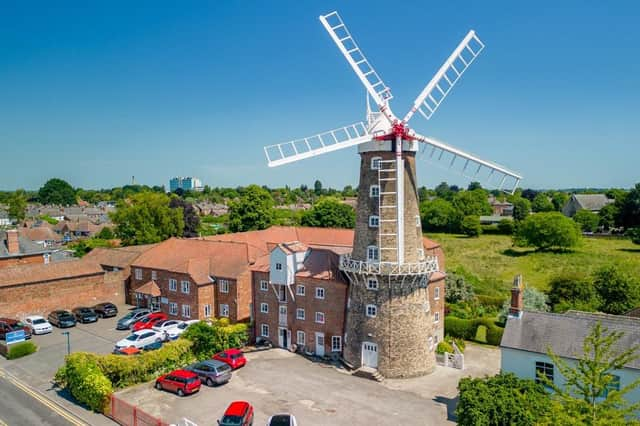 STAR PROPERTY: Iconic Grade I listed Lincolnshire windmill, dating back more than 200 years, goes on the market
Our latest Star Property is a Grade I listed windmill, dating back more than 200 years.
Published 12th Jul 2023, 16:25 GMT
Updated 12th Jul 2023, 16:34 GMT
​The Maud Foster Windmill, in Willoughby Road, Boston, was built in 1819.
As a Grade I listed property, it is classed by Historic England as 'of exceptional interest' (only 2.5 per cent of listed buildings are Grade I).
It is also said to be one of the largest operating windmills in England.
Agent Bruce Mather Ltd, of Pump Square, Boston, says the three-bedroom property currently runs 'with a healthy profit' as a shop and flour business and formerly as a café. In addition to this commercial space, it includes an 'incredible' loft-style penthouse and two workshops, it adds.
Guy Rutherford, sales manager, said: "I find it an honour to be trusted with such an important and iconic Boston landmark.
"The vendors are keen to see a new and younger caretaker to take this beautiful Grade I listed building into its next historic journey," he added.
The Maud Foster Windmill is available to buy on its own at £650,000 or together with the five-bedroom Mill House at a discounted price of £998,800. Enquiries to 01205 365032.