Quite what Her Majesty the Queen thinks of a caravan dressed in her honour is anybody's guess but the static at Cayton Bay holiday park, near Scarborough, is certainly causing a stir.
Modelled on Buckingham Palace, Her Majesty's Royal Caravan, is available to rent from £159 for a weekend stay. Holiday park owners Parkdean Resorts claim it that the souped-up static is "fit for a queen" and allows guests to "live like royalty".
The motivation for the themed holiday let is to "get people excited about staycations in the UK."
Features include a red carpet, chandeliers in every room, two gold-plated toilets, custom-made gold and red velvet thrones, a four-poster bed in the master bedroom with bespoke crown decoration, plus a royal dog bed and gold plated dog bowls. The kitchen has also been gilded.
Parkdean Resorts claim that no expense has been spared and add, unspecifically, that "£50,000-£100,000" has been spent on renovations taking the caravan from a modest holiday home to one of the most exclusive holiday lets in the UK".
Her Majesty's Royal Caravan is operating on a first-come, first-served basis. Based near Scarborough the caravan is in easy walking distance of beautiful Cayton Bay and guests will be able to enjoy all amenities of the park.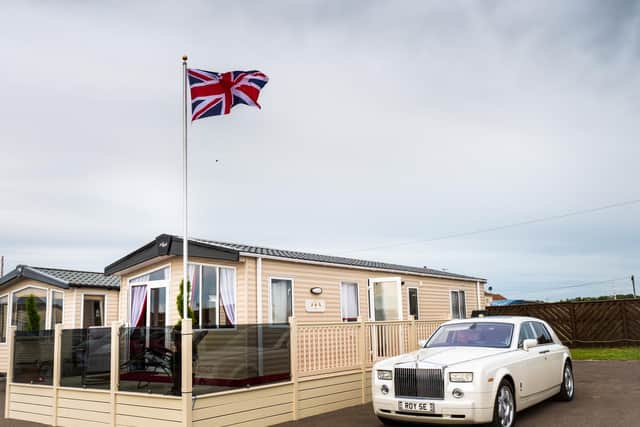 The video here shows royal look-a-likes visiting the caravan.
Thank you to all who support local journalism with a digital or print subscription to The Star. The events of 2020 mean trusted, local journalism is more reliant than ever on your support. We couldn't do it without you. Subscribe here www.thestar.co.uk/subscriptions so we can keep campaigning on your behalf.