Anglian Water bills to increase over next six years to help cope with climate and population demands
Anglian Water customers in Lincolnshire can expect bills to rise in the coming years as the company embarks on a £9 billion programme of investment to cope with growing population demand and hotter, drier weather.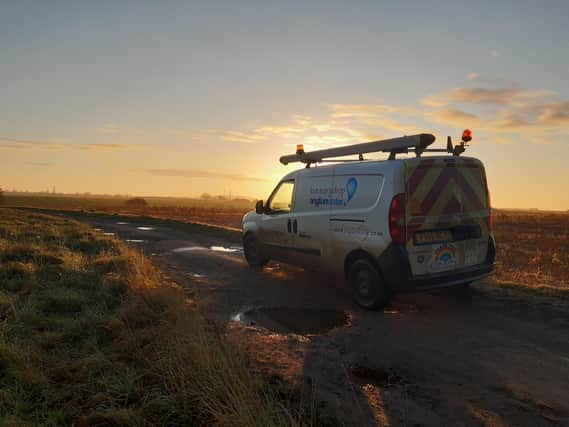 The water company says threats of water scarcity, temperature rises, low rainfall and the prospect of 720,000 additional residents in the next two decades poses a significant risk to the East of England region being able to thrive and prosper and Lincolnshire is projected to face the most significant challenges of any area in the Anglian Water region.
By 2043, Anglian water says temperatures in Lincolnshire are set to increase by more than the national average, hitting record highs, and projections from the Met Office show more extreme weather is likely, leading to a 2.5-4 times higher flood risk than the national average.A report commissioned with Capital Economics, entitled 'Thriving East', shows that the challenges facing the East of England are some of the severest in the country, second only to London. Crucially, it outlines how the region can get ahead of these challenges, by investing now and building resilience for the future, allowing the region to thrive.
In an area with huge growth areas and swathes of agricultural land and big industry, water infrastructure will be more important than ever.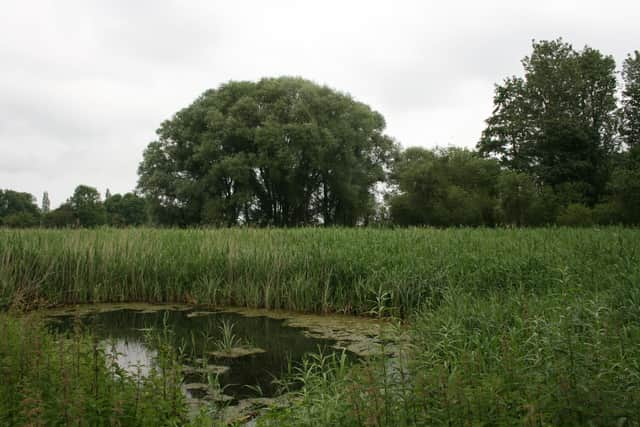 Anglian Water proposes a £9 billion programme of investment between 2025–30 to address the region's pressing environmental and social challenges, including more than £362 million in Lincolnshire. The plan will see the water company create 7,000 jobs across the East of England, as it looks to ensure the future environmental and social resilience of the region.
The fund this, according to Anglian Water's price review documents, by 2030 average bills will rise by 21p per day to £1.57 a day.
By 2030, they intend to have prepared two new reservoirs for construction, which will supply 625,000 properties across their region, and £476 million will be allocated to support new housing.
In Lincolnshire, work will continue towards planning a new reservoir, south of Sleaford, which would supply water to around 500,000 homes. The company is also planning to extend its strategic pipeline – a regional water grid – by investing a further £121 million in a pipeline to transport drinking water between Gainsborough, Harpswell, Harrowby and Gazeley to help ensure the region remains resilient to drought.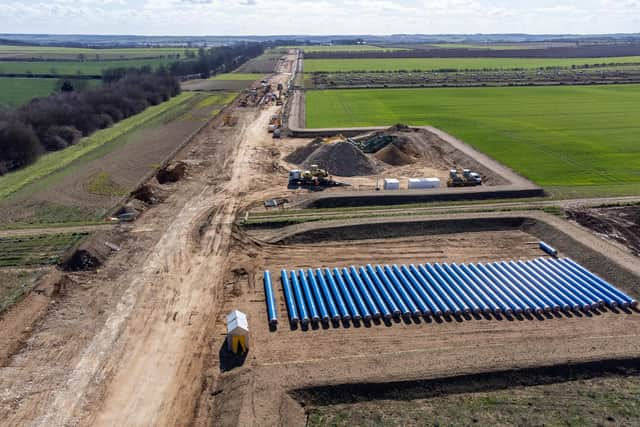 The company intends to support all customers at risk of water poverty including an industry-first medical needs discount. They will double investment in the environment to £4 billion – with £1 billion specifically to tackle storm overflows, and create treatment wetlands the size of 100 football pitches.
Peter Simpson, Chief Executive Officer of Anglian Water, said: "Our purpose is to bring environmental and social prosperity to the region we serve. Our region relies on water to facilitate economic growth, tourism, and to feed a significant part of the population.
"Our role is to facilitate growth and prosperity in the region through significant investment, with our most recent business plan for 2025-30 - our largest ever - outlining a proposed £9bn of essential investment in the region. This plan, created in consultation with regional stakeholders, is designed to address precisely the challenges Thriving East sets out.
"But to achieve this it will require close collaboration with local authorities, businesses, community groups and regulators to unlock opportunities for generations to come. We hope that this acts as a rallying cry to help bring together everyone who shares our ambition to capitalise on the many opportunities and in delivering a prosperous, thriving future for the region."
Anglian Water's plans for other investment in Lincolnshire also include:
- £4.9 million to create new wetlands at Grasby and Upton Water Recycling Centres, which will naturally remove harmful phosphorous from the water they treat, protecting rivers and wildlife
- £4.4 million to reduce infiltration in the sewer network in Legbourne, North Somercotes and Ludford, accommodating population and housing growth and preventing flooding
- £8.4 million to increase treatment capacity at Spalding Water Recycling Centre, accommodating population and housing growth.