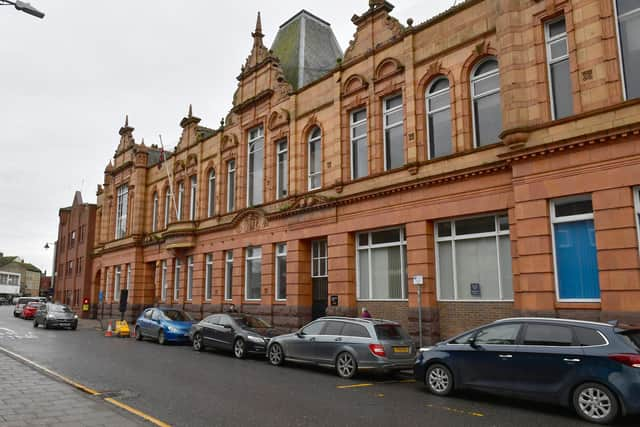 The move equates to a £6.03 rise for Band D residents and will bring in a further £163,000 to the council.
Proposing the rise, Boston Borough Council's finance portfolio holder Conservative Councillor Jonathan Noble noted there were "severe financial pressures" and difficulties.
However, he said: ""We are determined that the council will remain financially resilient, committed to the efficient delivery of services, working closely with our fellow councils within the (South East Lincolnshire Councils) Partnership."
Like East Lindsey District Council, Boston has a lot of council tax go to Internal Drainage Boards which use the funding to tackle flooding in the area.
This year will see the IDB levy increase by £320,000 for a total of £2.47million – more than half of the £4.235m the council will generate through tax next year.
Despite the work IDBs do, there continues to be criticism of the way this is carried out as part of council budgets rather than separate schemes.
Conservative Councillor Tom Ashton said the authority was facing a "huge challenge" with the IDB pressures but said it was "no fault" of either the IDBs or the council.
He said it is "simply a misalignment" of a series of pieces of legislation. He feels its on the government's radar now.
"No-one wishes to put up council tax… but since we operate under a referendum cap that limits us this year that's all we can do," he said, indicating he'd like to debate for more.
Independent Councillor Alison Austin said council tax increases demonstrated "just how underfunded this area is" and accused government of not understanding drainage.
"We don't want to put council tax up, we beg that all residents who are struggling please make use of the council tax support scheme," she said.
Conservative Councillor Nigel Welton lamented the loss of six-hour debates and accused multiple governments of 30 years of stripping money out of local councils.
"There is no alternative budget, there is no spare money," he said.
"If we don't support it, we don't have the budget, we can't perform our duties."