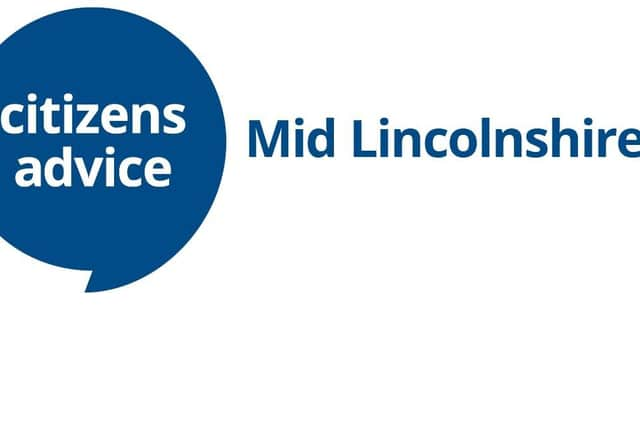 Citizens Advice urge Lincolnshire people to get a Smart Meter
Citizens Advice Mid Lincolnshire are working with Smart Energy GB to help to inform people about the benefits of smart meters.
The cost of energy is very high at the moment and it is causing many people to worry.
Normally Citizens Advice money advisers would suggest switching to a better deal, but the situation is very difficult at the moment and there are not a lot of good deals out there.
However, there are still other small ways you can keep your bills down, according to Citizens Advice Mid Lincs.
Smart meters are the next generation of gas and electricity meters and are being installed across Great Britain at no extra costs to replace traditional meters. Unlike traditional meters, Smart meters send your gas and electricity readings directly to your energy supplier, so that you do not have to.
Plus, Smart meters enable accurate, not estimated bills so you know how much your bill should be and how much to budget. The in-home display (IHD) which you will receive with your Smart meter shows you, in near-real time, the amount of energy you use in pounds and pence. This helps you to keep a closer eye on your energy spending habits.
Smart meters can also help you to find ways to reduce your energy around the home, as you can see what the costs of using appliances are. For example, you can save up to £55 per year just by remembering to turn your appliances off standby mode (data courtesy of Energy Saving Trust 2023).
If you have a prepayment meter, you could still have a Smart meter. A Smart prepay meter will make it easier for you to budget, as the in-home display shows you how much credit you have left and how much energy you are using. An additional benefit is that as well as topping up your credit in a shop, you can also top up via an app on your phone or by contacting your supplier via text/phone.
A smart meter could be installed if you live in rented accommodation, provided that your bills are addressed to and paid by you. You do not have to get your landlord's permission, however you should inform them that you are having one installed.
If you need support or advice, you can contact Citizens Advice Mid Lincolnshire on 08082 787942. Alternatively, you can email your query to: [email protected] or attend one of the face to face drop in
For information about the service, drop in opening times and how they can help you, take a look at their website: www.camidlincs.org.uk