Funding for playing field improvements
Children and families in a Sleaford area village are set to get a variety of new play equipment thanks to a £52,000 grant.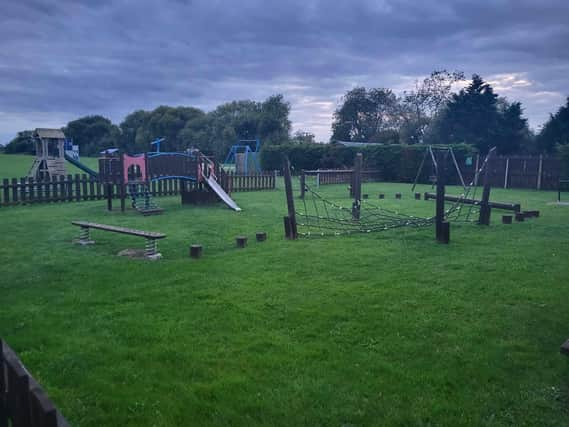 The money from the FCC Communities Foundation will be used to replace the smaller children's area and key pieces of the older children's equipment at Billinghay Village Hall and Playing Fields on Ringmoor Close.
Roger Miller, chairman of the Village Hall Committee believes the overhauled facility will make a huge difference to the lives of people living in the area when it reopens towards the end of September.
He said: "This project will provide a real boost to the children of Billinghay. It's fantastic that FCC Communities Foundation has awarded us this money and we're really looking forward to our play area taking shape over the next month or so."
Penny Horne, spokesperson for FCC Communities Foundation, said: "We're delighted to be supporting the Billinghay Village Hall Children's Playpark project and pleased our funding will provide such a fantastic facility for children and young families within Billinghay and the surrounding villages.
"FCC Communities Foundation is always happy to consider grant applications for projects that make a difference to local communities."
FCC Communities Foundation is a not-for-profit business that awards community project grants from some of the proceeds of Landfill tax, charged to organisations putting waste into landfill instead of reusing or recycling.