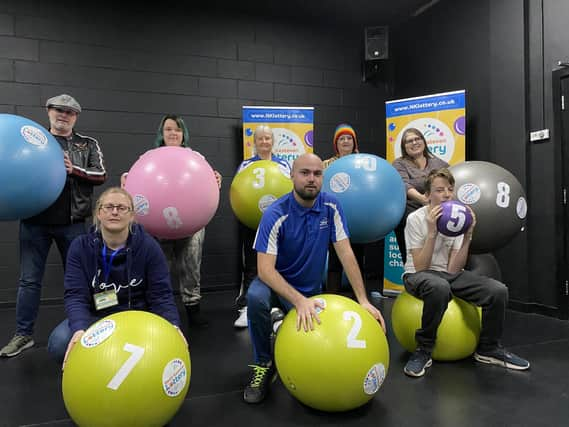 With around 500 people regularly playing the lottery, which directly benefits 69 groups and organisations signed up to promote and receive a share of ticket sales every week, a further sum has built up specifically to benefit a broader range of good causes.
Through the administration of the Lincolnshire Community Foundation, that fund is now open for redistribution. Small, volunteer-led, district-based charitable organisations are invited to apply for grants of up to £500.
Funding will be targeted at organisations that deliver positive outcomes, supporting current and ongoing needs of people living in North Kesteven, ensuring their good health and wellbeing is maintained – such as by reducing isolation and promoting cohesion, promoting connectivity, delivering community/cultural activities and events, or youth activities, including uniformed groups.
Coun Sally Tarry, who has overview of community initiatives at North Kesteven District Council, said that the entire ethos of the NK Community Lottery was to connect communities to the good causes operating locally and to make it easier for them to access small funding opportunities.
"Small regular sources of funding can be the difference between a community group surviving and flourishing," she said.
The fund can meet both running costs, overheads and general expenses as well as specific expenditure linked to any projects within North Kesteven.
Details are available on the Lincolnshire Community Foundation's Grants Page at www.lincolnshirecf.co.uk. The application process is straightforward, and help is available at every step from the team. Examples of the type of project costs that can be met include volunteer expenses, resources and equipment, event costs, premises costs, sessional fees, running costs, insurance and annual subscriptions.
The closing date for receipt of applications is March 31, 2023, with decisions notified within four to six weeks.
The NK Community Lottery was launched in December 2021, offering players the opportunity to win up to £25,000 from a £1 ticket. When buying a ticket at www.NKlottery.co.uk players can choose to nominate one of the 69 good causes currently​​​​​​​ signed up to receive a 50p share of the £1 stake. A further 10p goes into a general good causes fund, or 60p if no specific cause is nominated. It is that general good causes fund that is now available for redistribution to eligible community groups.
Sue Fortune, CEO at Lincolnshire Community Foundation says: "These small grants have the potential to make a big difference to so many communities across the district and may just be the difference between whether an activity takes place or not."
If you have an idea and want to speak to grants staff before applying, call 01529 305825 or for an application form and more information contact [email protected] , or download an application form from www.lincolnshirecf.co.uk​​​​​​​