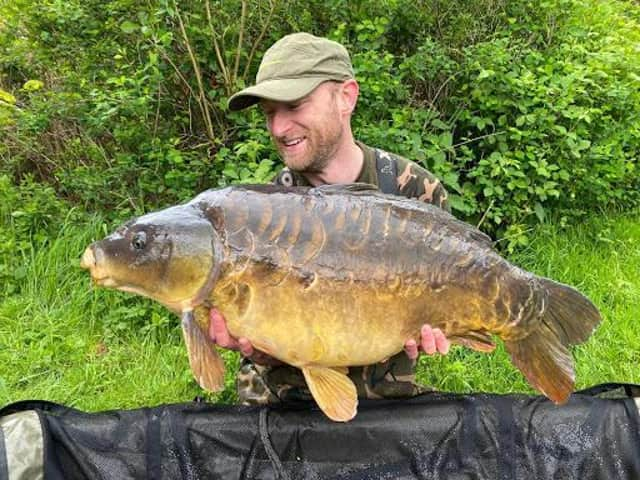 Set in the heart of Revesby Estate, for over 150 years, Revesby's 35-acre reservoir has seen many notable catches, including an eel which set a new Guiness World Record.
However, 2021 saw Revesby's heaviest carp ever recorded, growing to 40lb - the same weight as 5 male maltese dogs!
The large mirror carp named 'Apples' was caught by fishery member, Dan Smith, before being safely returned to the water.
There have been a number of large fish caught recently by fishery members; a 39lbs 8oz fish named 'The Unit' was also caught on the same day as Apples.
Years of careful management by the team at Revesby has enabled fantastic catch rates and high quality fish. The reservoir's structured restocking programme relies on breeding ponds across the estate, and the team hope to see more fish grow to significant size in years to come under their breeding programme.
Revesby Estate Fisheries Manager, Tom Winspear, said: "Our mission is to give our members the perfect fishing experience and one of the main aims of recreational fishing is to catch the biggest, healthiest fish possible. Its size is a huge achievement for the estate and we were overjoyed.
"We're hoping that a number of our other fish will achieve this weight in the next couple of years, and I look forward to seeing our members break more records!"