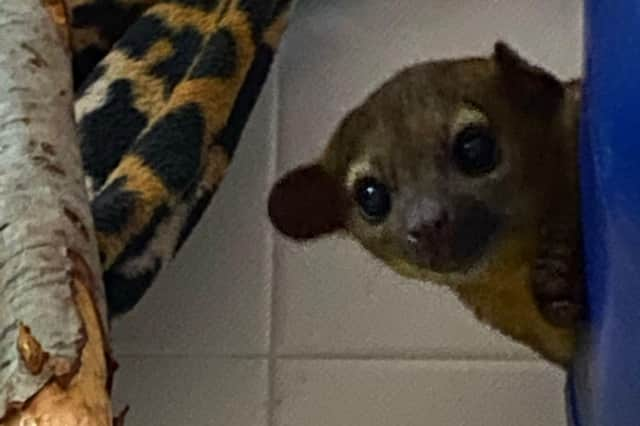 Four adorable kinkajous are now making themselves at home in Lincolnshire's first 'nocturnal house', set to open to the public at The Ark Wildlife Park on Saturday.
Named Dolb, Rivac, Repa and Yama, the foursome arrived at the Stickney park recently where they have been settling into their new custom-built enclosure.
A spokesperson for the Ark said: "These unusual mammals are native to South America and despite their primate like appearance, they are actually more closely related to raccoons.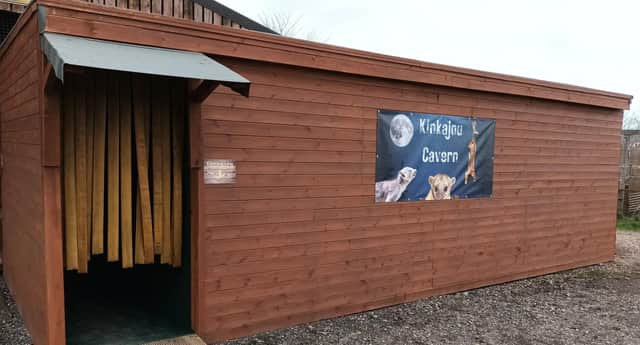 "Well-suited to a life in the trees, they are one of the few non-primates that have a prehensile tail and the ability to rotate their ankle joints 180 degrees, making them excellent climbers and although classified as a carnivore, the vast majority of their diet is fruit based.
The Ark says the four were originally confiscated by Spanish authorities from "a notorious animal breeder and dealer" who had been active throughout Europe before settling in Spain.
"Having been captive bred and kept in less then ideal circumstances these animals could not be released to the wild," added the spokesperson. "After being confiscated they were held at a Spanish zoo before temporarily being housed at AAP in the Netherlands (an exotic pet rescue organisation working closely with the Ark).
"Their move to the Ark represents the last stage of their journey and will become their forever home."Being nocturnal and rarely leaving the security of trees, the animals' unusual requirements required careful planning for their new home.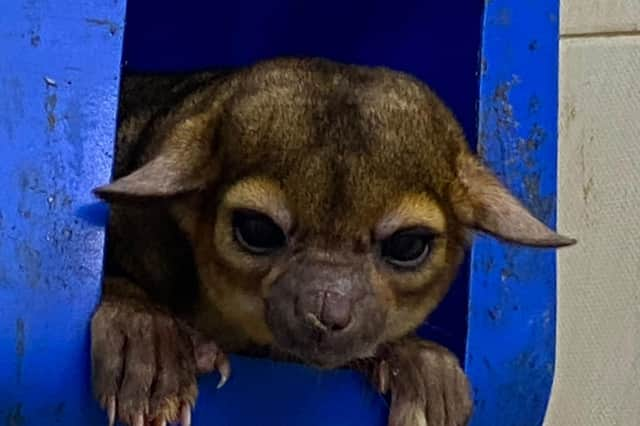 After lots of research, the founders of the Ark, Jamie and Michelle Mintram, decided to build Lincolnshire's first nocturnal house.
The spokesperson explained: "Visitors will be able to walk through an enclosed corridor with a window looking into the kinkajous home, during the day a specialised lighting system will be used to cast a dim red light so as not to disturb the animals' 'nighttime routine' and during our night the lights will switch to "day mode" giving the kinkajous a natural day/night cycle.
"Their new home has been designed that the kinkajous will never have to go to ground unless they want too, with extensive climbing through out the enclosure and wall mounted sleeping areas and even branches right up to the window should these intelligent and curious animals wish to say hello to their visitors."
They added: "This exciting new rescue project has been a real friends and family venture, with the construction and furnishing being carried out by close friends and family members alongside generous donations form Forterra UK and public donations to get this project turned round so quickly."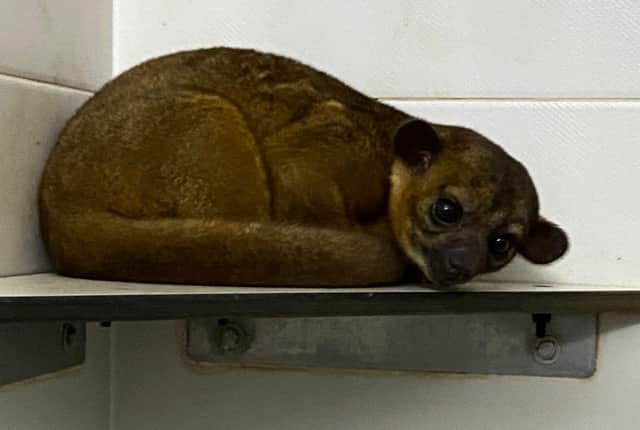 The Ark is an award winning family built and run wildlife park specialising in offering homes to animals rescued from the exotic pet trade across the UK and Europe.