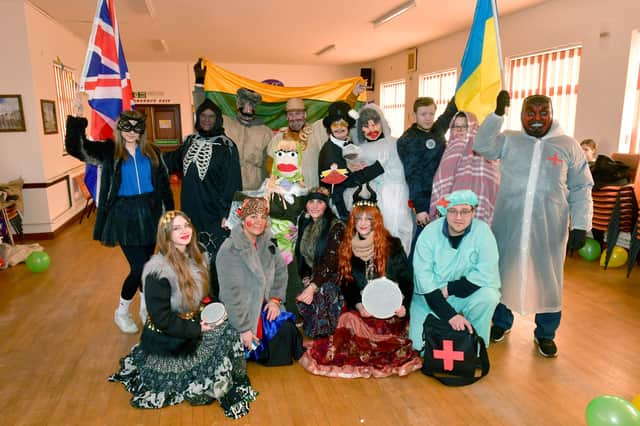 In Pictures: Cultural pancake festival sees 'spring' defeat 'winter'
​Communities in Boston came together on Sunday for a free pancake festival with a twist.
Published 1st Mar 2023, 11:24 BST
Updated 1st Mar 2023, 12:27 BST
​The free event, organised by the Boston Lithuanian Society, saw a procession of colourful masked characters through the town to Central Park.
Known as Uzgavenes, Lithuania's answer the British 'Pancake Day' or Shrove Tuesday, the festival includes a battle between two characters representing winter and spring. Of course, spring always wins in order to quickly usher in the warmer season. Participants typically wear creepy hand-made masks to scare away 'winter'.
Along with music, dancing and game, visitors were also able to take part in a big tug-o-war and sample various traditional foods, including pancakes.
The festival is thought to be inspired by old Baltic pagan traditions, with the aim of this event being to celebrate the start of lent and bring local communities together.
Jurate Matulioniene from the organising group said: "Thank you to the Boston Big Local for supporting our Traditional Pancake Day (Užgavėnės) event, organised by the Boston Lithuanian Community.
"It was a wonderful event with lots of fun.
"It is one of the most colourful events and creates an inclusive community spirit and brings local communities together."