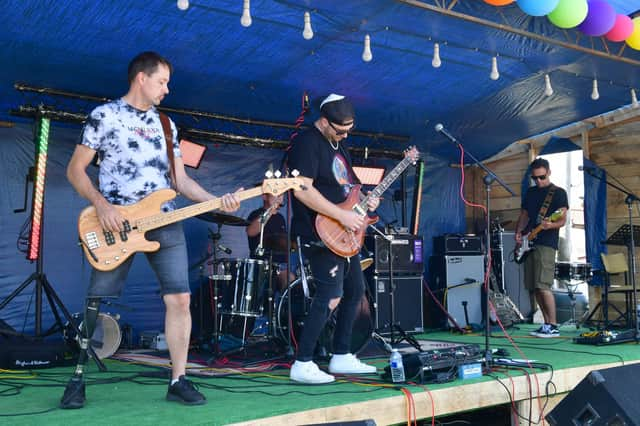 In Pictures: Hundreds enjoy 'micro Glastonbury' Party in the Ark event
Hundreds turned out to support animals at this year's Party in the Ark music festival, raising almost £4,000.
Published 8th Aug 2022, 16:04 BST
The three-day festival - dubbed a 'micro Glastonbury' – ran from Friday to Sunday at Abi's Hotel for Cats, in Kirton Holme with the aim of raising money for Lincs Ark animal rescue.
Visitors were able to enjoy the live music from several local bands and browse numerous food and gift stalls.
This is the first time the event has returned in its normal format since the Covid-19 pandemic, with last year's event being held virtually.
A spokesman for the festival said: "We are overwhelmed by the fantastic support with Party in the Ark 2022 which certainly kept up the trend of growing year upon year.
"We want to thank all of our 500 plus guests for joining us and helping raise close to £4,000 for Lincs Ark, cat kitten and rabbit rescue. Of course nothing would be possible without the support of all our bands donating their time to perform at the party, our stall holders for adding to our event and of course our volunteers for their tireless work so thank you everyone and see you next year!"Lincs Ark would like to say a huge thank you to Jo, Ray and the team for their hard work with this year's Party in the Ark and raising so much money."