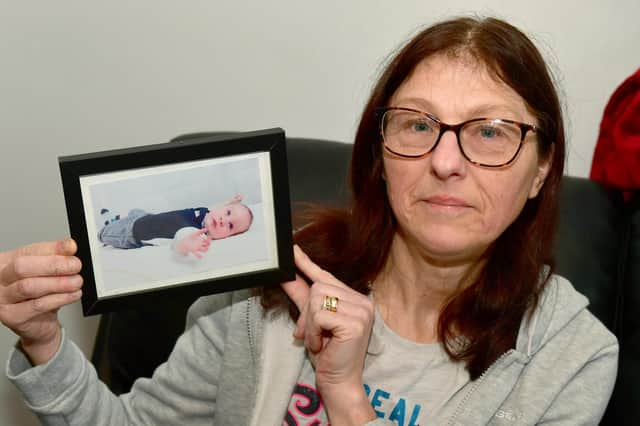 A brave grandmother from Swineshead is preparing to take on a hair-raising feat atop an aircraft as it flies 700ft over the county.
Hayley Marson is preparing to complete a 'wing walk' in June to raise money for a children's charity close to her heart.
"I am doing something totally crazy but it's for a good cause," she said.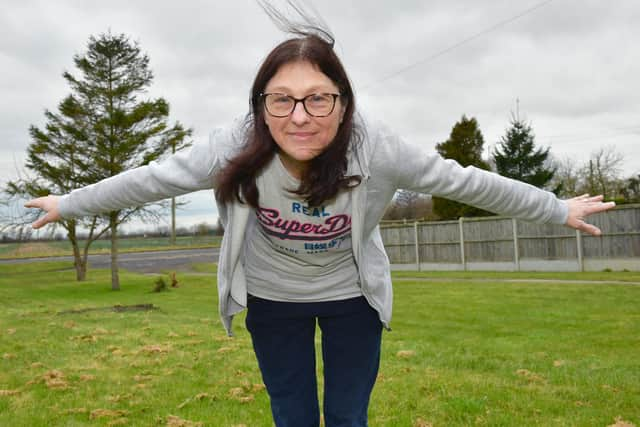 The 47 year-old sadly lost her baby grandson Devon to a medical condition five days before Christmas in 2019. Having had to cope with such a devastating loss, she now wants to help children suffering with the grief of losing a relative.
"I have been through the loss of my grandson who was 10 months-old, and being an adult it is difficult to deal with, so I can't imagine how a child must feel," said Hayley, a personal shopper at Tesco.
"So I am doing a wing walk for the Child Bereavement Centre who cover Nottingham and Lincolnshire. No child should have to go through losing a parent at a young age and the money I raise will go towards helping them."
The Wing Walk takes place on June 4 at Wickenby airfield, near Lincoln. Hayley now needs to raise a minimum of £800 to secure her place.
"I'm not that great with heights but that's what makes it a challenge and it's for a good cause," she added. "I'm quite scared, but will be thinking of the children that I will help."
This is not the first time Hayley has braved a great height for charity, having previously abseiled down Queens Medical Centre in Nottingham.
"I did the abseil in September last year to raise money for the Neonatal Intensive Care Unit (NICU) as this is where my grandson spent the first four months of his life," she explained. "He was born blue, and when they eventually got him breathing, he had brain damage. Queens were fantastic with him and that's why I did the abseil."
Hayley has two other grandchildren, Roman, five and Nevaeh, two.
"My granddaughter's name Neveah is 'heaven' spelt backwards, as her brother is in heaven," said Hayley. "Roman always looks at the stars and says 'that's my brother'."
Sadly every 22 minutes in the UK a child is bereaved of a parent. The Children's Bereavement Centre says it offers support to these children "at one of the most traumatic times in their lives".