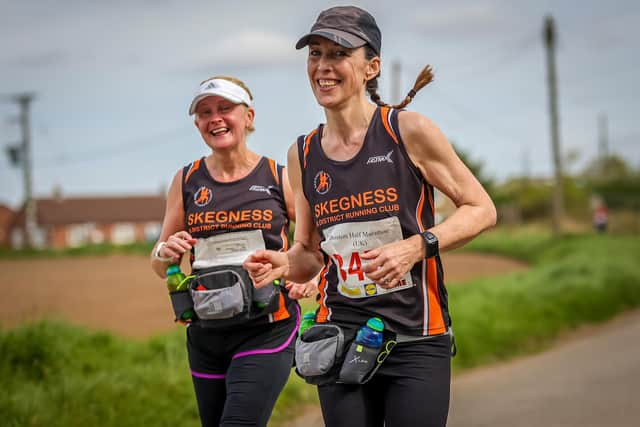 Preparations are underway for the seventh annual marathon, which attracts around 2,000 runners from all over the world.
It will be held on Sunday, April 16, and with the new addition of a 10k race, there are hopes more families and organisations will take part this year.
Jackie Forrest from Boston Marathon Association said: "This year sees the introduction of the 10k. It's a distance which will be popular with those starting on a fitness regime or who want to take it up a notch from more casual running.
"There is plenty of time to reach the required distance. Novice runners who have never done a 10K before should plan to train anywhere from eight to 10 weeks, depending on their fitness starting point and should be committed to running or working out three to four days per week.
"Those who, for instance, take part in the popular 5k Park Run would reach a new 10k goal much sooner."
The event provides a real boost for charities, with many who take part fundraising for local good causes.
Jackie said: "Others may want to join in the carnival atmosphere by volunteering as race marshals across the 12 water stations on the 26.2mile route.
"Our volunteer team receive high praise and appreciation from runners for their cheers, laughter and encouragement. It's a fun day for everyone involved. Anyone interested in joining in the atmosphere can make contact on [email protected]
She added: "The Boston Marathon Association is a voluntary, not-for-profit organisation with an overriding aim to benefit the town and people of Boston. It's the community spirit which keeps the race alive!"
The full and half marathons will start from 8am in the Market Place and the 10K and Fun Run will start at the main gates of Central Park from 9am.
Final plans will be advertised on social media and the event's website nearer the time. All races finish at Boston College. The routes and further information can be found on the website.