'Overwhelmed by positive comments' as asylum seekers staying at Lincolnshire hotel volunteer in local community
​A group of asylum seekers staying at the Supreme Inn hotel have received thanks and praise for their volunteering efforts in the local community.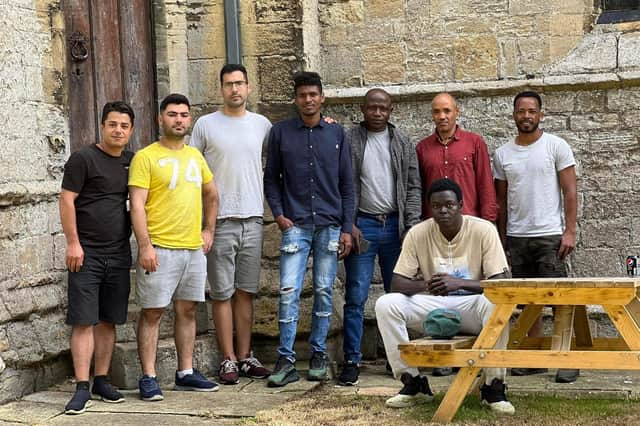 The initiative, to carry out grounds work at St Mary's Church in Swineshead, was organised by Amir Baghjary, who is one of those staying at the nearby hotel in Bicker Bar.
As previously reported by the Standard, Amir came to the UK over year ago to seek asylum after being sentenced to five years in jail in Iran for participating in a rap video which criticises the treatment of Aghans in the country.
The 26 year-old Boston College student was among more than 20 at the hotel who staged a demonstration last month over their living arrangements and 'dehumanising' remarks made to them by some locals.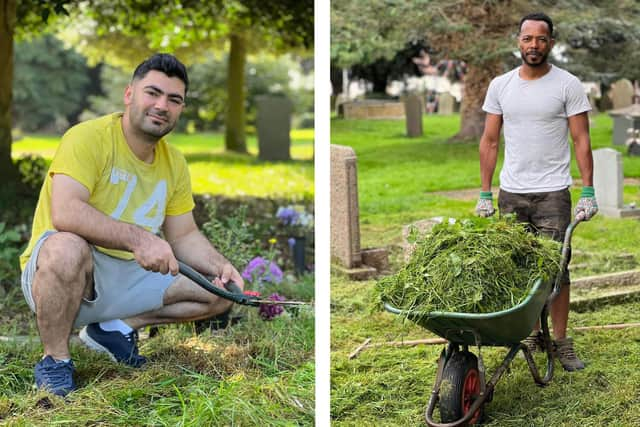 Speaking to the Standard, he said: "Since the demonstration, several warm-hearted people from Swineshead have tried to interact with us to relieve our sense of isolation.
"Almost three weeks ago, we were invited to a wellbeing therapy festival held by the local people. We had conversations with most of them, and fortunately, they sympathised with us.
"On Monday, we voluntarily asked to help them cut and trim the churchyard to prepare it for the festival. Many people left encouraging and kind comments for us [on Facebook], which is wonderful.
"We never hesitate to give others a hand as much as we can, since we eagerly want to be a part of the community."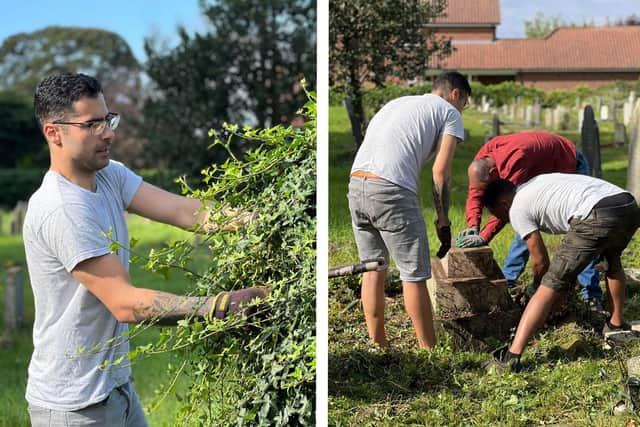 Responding to the comments on the Friends of Swineshead St Mary's Facebook group, Amir wrote: "Thank you for accepting us as a small part of the community. We're passionate about more interactions."
Suzanne Welberry from the church group said: "​Myself and several villagers run a community group from St Mary's Church. Amir and other residents at the hotel have helped us set up community events in the past.
"Due to abusive and derisive behaviour from a small minority of local residents and a larger number not fully understanding the status of the asylum seekers, we decided to go public on the work Amir and his fellow residents undertake in the village for the good of all residents.
"We were overwhelmed by the positive comments and likes the post attracted.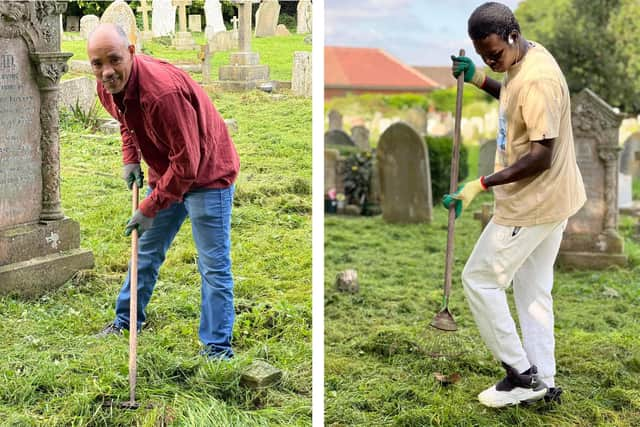 "Amir and 10 others cut grass and cleared weeds from overgrown graves as well as removing ivy from headstones under the supervision of our regular volunteers Antony and Gordon who keep the churchyard tidy. The graveyard looks much improved but is a work in progress. Amir and the other asylum seekers will come back at regular intervals to keep on top of the new growth."
Commenting on the church's Facebook group, one resident wrote: "What a great bunch of guys. Well done. As people get to know you, things will get better for you all."