'Party in the Ark' festival in aid of animals is set to return to Boston
A popular charity music festival dubbed a 'micro Glastonbury' is to make a welcome return to the Boston area this weekend.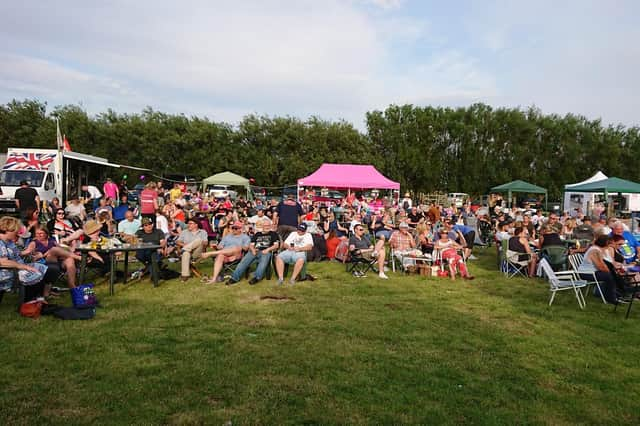 Party in the Ark will be held in a field at Abi's Hotel for Cats, in Donington Road, Kirton End, from Friday, August 5 to Sunday, August 7.
The event, which raises money for Lincs Ark animal rescue centre, offers a long weekend of live music, food, drink and family fun.
This is the first time the event has returned in its normal format since the Covid-19 pandemic, with last year's event being held virtually.
Bands set to perform at the festival include: Tiny Forehead, Still Crazy, Blues boy Kings, Molly's Chamber, Robert Hokum, Geoff Garbow Band, Crossfire, Soul Fx, Amazing Armadillos, Two Bob's and a Florin, Beachy Head Diving Club, Cuttin Loose, Blue Print andSide to Side Ska.
There will be numerous stalls at the event including Lincs Ark, 8 Sail Brewery, Denny's Food Bar Caribbean Cuisine, Candylicious Sweets & Treats, Busy Bee Bars, BLACraftsGB, Resin Artwork, Sarah Sargent, Hannah Scents and Flange & Prong.
Visitors can drop by for as long as they want, or camp at the event for the three full days.
Single day wristbands cost £5 for over 16s and £2.50 for under 16s. Three-day wristbands cost £10 for over 16s and £5 for under 16s.