Public toilets and play areas to reopen in Sleaford this week after lockdown relaxed
The Town Council is to reopen the public toilets it manages in Sleaford from tomorrow (Friday).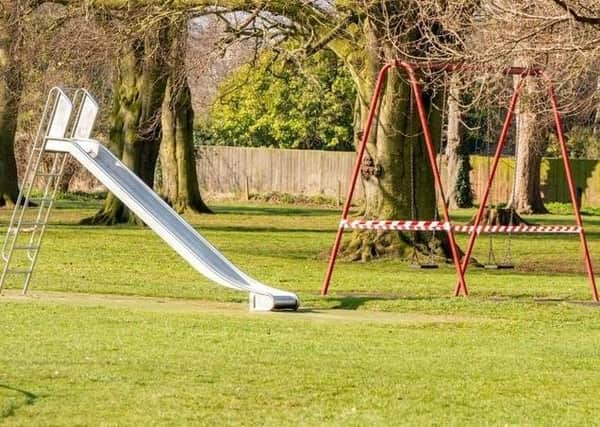 Following a meeting last night (Wednesday), the council says it is now in a position to reopen its public toilets and play areas safely in line with government guidance.
The council had closed all such areas under coronavirus lockdown restrictions.
The authority is responsible for public toilets in the cemetery, Money's Yard, Monument Gardens (next to the museum on Southgate) and on the Boston Road recreation ground. All will be open from July 3, it says in a statement released today.
The council said: "The toilets will be open on a reduced hours basis to enable thorough cleaning of each of the premises at the end of each day. They will open at 9am and close at 3pm daily.
"The disabled toilet in Money's Yard will continue to be accessible 24 hours a day through the use of a radar key. If you require a key, these can be purchased through the council."
It adds: "Particular care should be taken when using these facilities and users must observe social distancing at all times. Please wash your hands before and after using the toilets."
Also in line with the Government announcement, the council has agreed to re-open their play areas and the skate park from this Saturday (July 4).
To minimise any risk to users, they urge you to follow the hand washing advice set by the Government before and after using the play equipment and bring your own hand sanitiser.
If the play areas are busy, you are advised to return at a different time once it is quieter and you are advised to observe social distancing at all times.
In an note of caution they say: "The facilities should not be used by anyone showing signs of coronavirus or anyone who is self isolating.
"Guidance will be displayed at all premises and for the enjoyment of all, the council implore that this is adhered to."