Rare footage captured of dolphin leaping from the water off Lincolnshire coast
Participants on a guided nature walk in the Boston area have been treated to the 'incredible and special' sighting of a dolphin.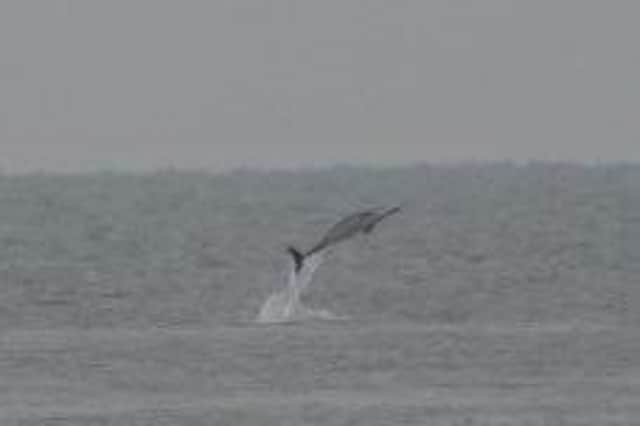 In a rare spectacle from the coastline of RSPB Frampton Marsh – the dolphin repeatedly leapt from the water to a mixture of delight and disbelief from the group.
Warden Toby Collett said: "In 10 years of doing these walks, this is the first time we've seen dolphins.
"Myself and my father Keith co-lead the walks and we had five members of the public join us on Sunday morning.
"We felt shock and surprise at first, as it hit us just how special this sighting was."
The dolphin was spotted out at sea opposite the mouth of the River Haven at a time when the tide was high.
Mr Collett said the group witnessed the animal leaping out of the water around 14 times.
"After the initial 'It can't be!' questions had subsided, it was all about the enjoyment. Allowing ourselves to marvel and be in that moment that we may never experience again.
"The clip was more filmed for record and identification purposes as I wanted to spend that time watching them. The sporadic 'oohs' and 'aahs' from the group reminded me of a fireworks display as the leaping dolphin exploded from the water to land with a splash."
A cockle fleet in the distance gave the group a handy reference point to locate the dolphin in the open water.
"We are so used to seeing amazing wildlife moments on television that we can sometimes forget that the natural world is out there and accessible to experience in real life," Mr Collett added. "While we may not have expected it, by being out in the right habitat at the right time, you always have a chance of seeing something unique and amazing.
"With the area having a huge tidal range, you have only a small window to be able to have the tide high enough for dolphins to come close enough to the shore to be seen.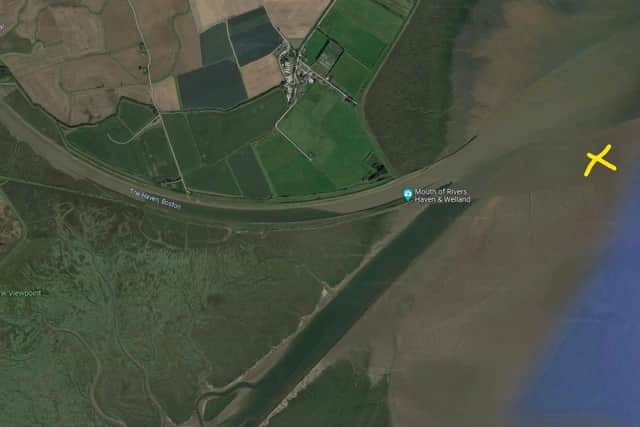 "What an incredible and special place The Wash is and how lucky we are to have it on our doorstep."
Mr Collett said its unknown if there are so few records of dolphins in the area "because they are hard to see, or because they are not there".
"With several populations in the North Sea, they may have just followed fish in or just been eased in with the high tides," he comments. "The Wash is only as incredible as it is because of that linkage to the sea and allowing the tides to ebb and flow, to flush and rejuvenate the mud flats and waterways. Porpoises have been seen more frequently but hopefully with this record it may get more people out looking to find their own."
"The next big tides, and biggest of the year, are over the first weekend of October," he added. "I'm sure a few of us will enjoy that wonderful walk down the Haven and see if we can get lucky."