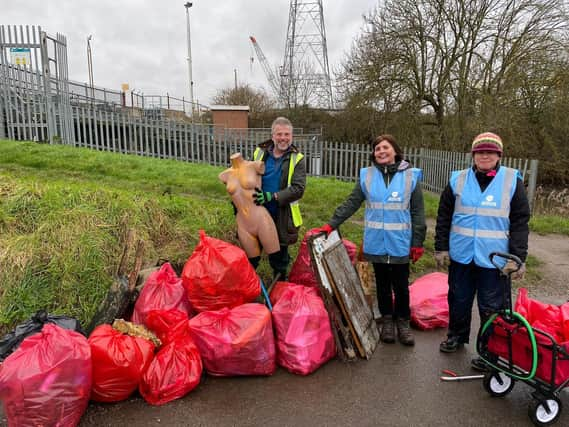 The day saw Boston's RiverCare volunteers team up with Boston Asda to litter pick along the banks of the Haven, at Skirbeck.
The team of 15 trudged along damp river banks in the cold wind to collect hundreds of pieces of litter – preventing plastics and other pollutants from entering the waterways.
Around 20 bags of rubbish and a couple of recycling sacks were collected, with items including a mannequin, flag and pole, wellington boot, doll, football, road sign and traffic cones.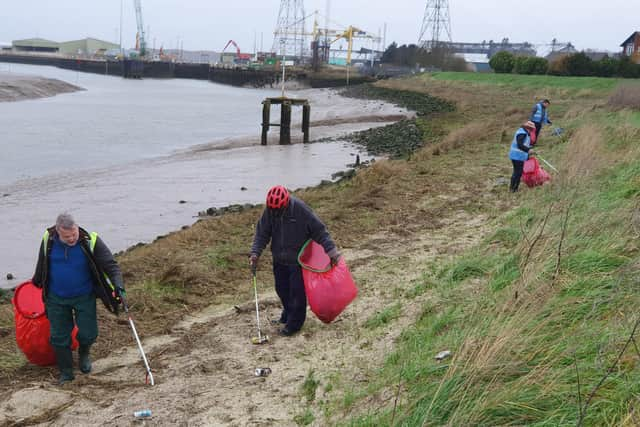 Stephen Bromby, Community Champion at Asda Boston said: "It was brilliant joining forces with our local community to help tackle litter in our area. Everyone really got stuck in to keep our town looking its best.
"It's something we're very passionate about and we need to ensure we also educate people on taking their litter home so we can keep our community spaces looking welcoming!
"Litter picks provide an excellent chance to take some gentle exercise out in the fresh air, protect birds and animals, and gain a sense of personal pride in a job well done."
The event was organised by Lincolnshire Community Voluntary Service (LCVS) and Boston Big Local, supported by RiverCare.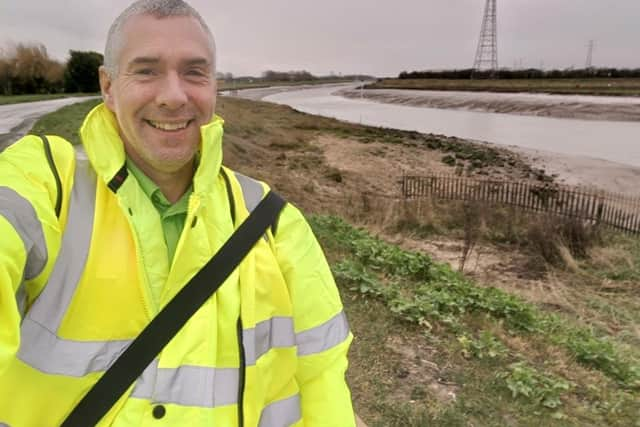 Jackie Lane, Environmental Projects Co-ordinator from LCVS said: "I was delighted that we had a team of 15 people to help, some new faces as well as some regular volunteers including two wombles from the Wyberton Wombles of Boston Common, Samantha Smith from Platform Housing and Stephen Bromby from Asda Boston.
"A huge thank you to everyone who helped – a hardworking, friendly and caring team of volunteers who between them made a massive difference to the area.
"We will be litter picking further along the bank of the Haven in the near future so look out for future events and come and join us."